Mountain Bike Products of The Week – Episode #6
There are tons of new mountain bike products becoming available each week. In this new Mountain Bike Action Original Series, we take a look at some of our favorite new gear and components to hit the cycling industry. In this weeks episode we cover:
– ARYSE iFast: We've had tons of testing time with this product that is the only dynamic ankle stabilizer on the market. Designed to move the way athletes move and protect the way the body protects. The IFAST fits easily inside any shoe giving riders ankle protection without compromising performance.
– PRAEP Trigger: Train your trigger finger braking power anytime and anywhere.
– Industry Nine Hydra Trail S Carbon Wheelset: This series pairs the performance of i9's flagship Hydra hub with the value-friendly S Series chassis and modern carbon technology.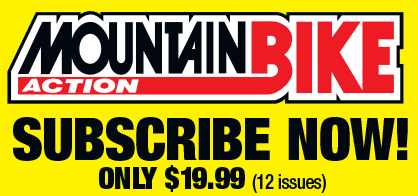 – ROKA GP Series Sunglasses: Built for all-out efforts in mud, over cobbles, through the gravel, dirt, rain, and fog.
– Tubolito Tubes: Our favorite compact tube for packing in our repair kits. Won't find anything else like it!
We've got these hot new products coming live every week!
Make sure to give us a follow on our channels below.
---
Mountain Bike Action is a monthly magazine devoted to all things mountain biking (yes, that's 12 times a year because we never take a month off of mountain biking). It has been around since 1986 and we're still having fun.