12 New Miles of Singletrack Coming To Bentonville, Ark
12 New Miles of Singletrack Bentonville, Ark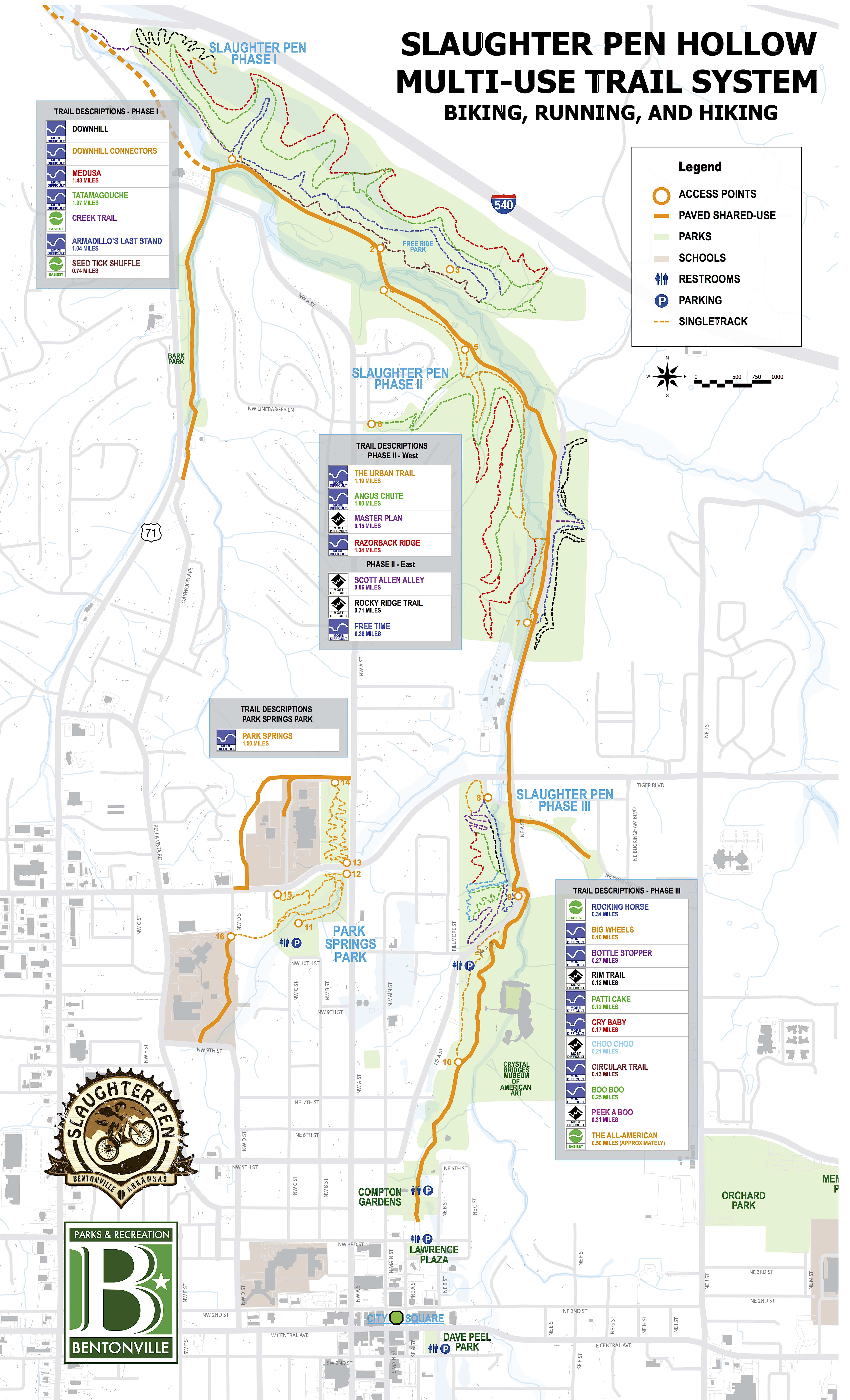 By The Runway Group
Bentonville Community leaders continue to push the envelope on mountain biking trail development with the longest, most intricate hand-cut singletrack trail in Bentonville, providing more diversity within the growing trail network.
A world-class trail building company will be commissioned to use hand tools to construct the 12-mile trail. It will be nestled between Slaughter Pen Mountain Bike Parkand Interstate-49 on the northeast edge of Bentonville.
"This lost art of trail building allows for the trail to have a narrower tread and will leave in the natural contours of the terrain as well as roots, rock formations and narrow tree openings to challenge riders," said Gary Vernon, Senior Program Officer for Walton Personal Philanthropy Group. "This old style of trail building will give a new OZ Trails twist with memorable moments sprinkled along the trail."
The new trail will offer diverse experiences with segments that are friendly for new riders, as well as alternative lines that will have seasoned riders puzzling out technical features as they climb the hillside. Construction of the trail is supported by a grant from the Walton Family Foundation at the recommendation of Steuart and Tom Walton.
"It's certainly something that everybody will be able to ride and enjoy, but it's going to feel inherently different than when you get on the front section of Slaughter Pen," said David Wright, Bentonville Parks and Recreation director. "Adding this diversity to the trail network will provide riders with more opportunities, enticing them to return.
"That different offering is something that's unique and something that will bring people back to Slaughter Pen, whether they're a resident or a tourist. It'll bring people back to have a different type of experience."
Trail builders are slated to begin this fall with completion planned for…
↓