Announcing the Mountain Bike Hall of Fame Nominees for 2019!

 Mountain Bike Hall of Fame Nominees for 2019
—Cast Your Ballot. The Voting Has Begun.
Thanks to your great nominations, we have a fantastic slate of new and returning candidates this year! Check out the nominees, then cast your ballot for your favorites.
Dafydd (Dah-fvid) Davis is a Welsh climber, fell runner and avid mountain biker whose impact in the design and creation of UK mountain bike trail systems cannot be overstated. Over the last twenty years he has utilized his well rounded background as an outdoorsman to not just establish trails, but to create the worlds first national development strategy for mountain bike trails and tourism.  More…
Jason McRoy is universally regarded as the first true Superstar of British Mountain Biking, paving the way for his peers and those that would follow him. He was one of the first Brits to take the risk, financially and competitively, to race abroad.  At the Eliminator at Mammoth Mountain, he came second against some of the best names in the world.  While they were backed by well-financed professional teams, he was a privateer who just about raised enough money from his winnings to go to the next race.
More…
One of mountain bike racing's superstars, Myles Rockwell's speed, personality and iconic riding style made him a fan favorite around the world. His results and "gentle giant" image made him the perfect package for sponsorships and TV appearances. Myles mind was also naturally inclined to understand cycling technology and equipment, and he made many unique contributions to research and development during his downhill racing career.
The "God of Gravity" became the World Champion in 2000.
More…
Rebecca Rusch, recognized by Outside Magazine among the Top 40 Women Who've Made the Biggest Impact, and by Men's Journal with the 25 Most Adventurous Women in the Past 25 Years, she's one of the boldest, kindest, most determined champions you'll ever encounter, a maverick whose influence as MTB royalty has ignited loyalty for the sport among legions. Her grit, determination, and perseverance earned her the "Queen of Pain" handle, known for crushing monster endurance events and mountain bike races like the iconic Leadville 100…
More…
Nominees who will "Roll-Forward" onto this
year's ballot:
Everyone who makes it onto the ballot is worthy of induction into the Hall of Fame, but only the top four vote-getters actually make it in each year, and the rest "Roll-Forward" to the next year, and will be joined by whomever is nominated in the new year. So the Hall of Fame voting ballots are made up of a combination of Roll-Forward's and new nominees each year. Once a person is on the ballot, they can stay on it as a Roll-Forward for up to three years. We will be accepting nominations again this year starting March 1st and all the nominating info is below.
Roll-Forwards from 2017
In the year 2000, a rumor began circulating around bike shops and mountain bike races. A guy in New York had figured out a way to replace traditional inner tubes with a liquid that could seal punctures almost instantly, improve traction and control, and even make tires roll faster. On top of all that, the converted tires and wheels were lighter. It sounded too good to be true.  Nothing about Stan Koziatek's background suggested he would one day play a major role in the evolution of mountain bikes, but that was soon about to change…
More…
By now we all that know Mike Sinyard introduced the first widely accepted mass produced mountain bike, the 'Stumpjumper'. But the man who actually conceived the bike, built the first prototype and convinced Sinyard to put it into production, was someone else entirely, a nearby framebuilder from Santa Cruz.
Tim Neenan's Lighthouse frames were well known on the central coast of California when Mike Sinyard approached Tim in 1980 about the possibility…  More…
Tym Manley was the first Editor in Chief and part owner of Britain's first mountain bike magazine, Mountain Biking UK (MBUK), which has been central, for thirty years and counting, to the development of a British mountain bike scene focused on freeride and downhill and majoring in anarchic humour and fun. In the 80s, Steve Behr became obsessed by mountain bikes and applied his talent for photography to the early races and then to feature work.
More…
Roll-Forwards from 2018
If there were one single person tied to every monumental moment in the sport of freeride mountain biking it would be Derek Westerlund. Part unsung hero, part mastermind and visionary, Westerlund has spent 25 years of years of his life pioneering the entertainment space in mountain biking and action sports. Sometimes in the shadows but always in the credits, Westerlund's original British Columbia crew were carving a path for freeriding…
More…
And there you have some very awesome candidates…
Who will make it in this year?
That is up to YOU!  Voting Opens June 15!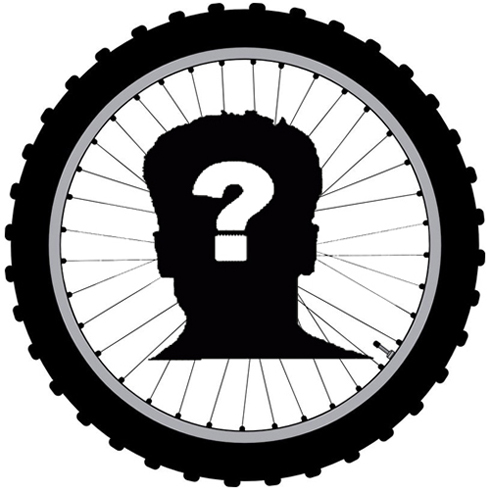 Hall of Fame Calendar for 2019:
March 1 – April 1  Nomination season is open and the Mountain Bike Hall of Fame is accepting nominations during this time period. Nomination forms will be posted on this page with instructions for submitting your candidate.
April 2 – May 31  The nominating committee is hard at work vetting all the candidates and creating the election ballot.
June 1   New Nominees and 2019 voting ballot announced to the world.
June 15 – July 15   Voting season is open. During this period, votes are cast to elect inductees to the Hall of Fame.
July 16 – July 31  The votes are counted and the winners are contacted to go over all the details.
August 1   New inductees are announced to the world!
September 13-14   Mountain Bike Hall of Fame Induction Weekend in Fairfax, CA
Join or Renew your Mountain Bike Hall of Fame
membership today!
CLICK HERE TO JOIN OR RENEW ONLINE!

NOMINATION & INDUCTEE SELECTION PROCESS
So, how does someone get into the Mountain Bike Hall of Fame? Great question. Each year, four individuals are inducted. There was one exception, 1988, our charter year, when ten people were inducted into the Hall.
Here's Hall of Fame Vice President Otis Guy explaining how the nomination process works. We created this to help everyone understand the process and explain how to submit a valid nomination.
Here's how to nominate someone, step-by-step:

Inductee candidates are proposed for the ballot through our nomination process. We accept nomination  submissions from March 1st to April 1st each year. Anyone can submit a nomination for someone they feel is worthy of induction and meets the published criteria. It is very important to contact the person that you wish to nominate (or their authorized representatives) to work together on the submission. This is their story and they know their accomplishments usually better than anyone else. The candidates, or their authorized representatives must grant permission to be nominated and it is up to the nominator to obtain their permission and cooperation with compiling the submission. Furthermore, the nominees or their representatives, must be willing and able to travel to attend the nomination ceremony should they be elected. This will be a contractual requirement.

The nominations and permissions are evaluated by the Hall of Fame Nominating Committee which does fact-checking, checks for complete and persuasive submission materials, and vets all of the candidates. If the nomination as submitted does not meet the criteria, the person who submitted will be notified and may be given the opportunity to correct discrepancies or omissions and to resubmit at the sole discretion of the Nominating Committee. The best chance for a successful nomination is to make sure submissions are complete, compelling and accurate with verifiable facts and evidence the first time.
Key points: Anyone who is on the ballot is considered to be Mountain Bike Hall of Fame (MBHOF) worthy!  We have established the Nominating Committee and a vetting process to have individuals who truly deserve to be elected in the MBHOF. While many have made significant contributions in their immediate geographical areas, the MBHOF is a global entity representing the entire world of mountain biking. Our charter is to recognize those who have shaped the sport and who have had widespread influence. These individuals may have been working out of their garage, through a brand, an organization or in competition. Whether building bikes, building trails or racing, a worthy candidate will have contributed something more than a great track record. A strong candidate will have shifted the paradigm and changed the way we look at things going forward. Their contribution will have as much significance 10 or 20 years from now as it does today.

The candidates that are approved by the Nominating Committee are announced in the Spring and the official candidate ballot and bios are posted on the website for everyone to review. Once on the ballot, they will have the chance to stay on the ballot for 5 years or until elected.

When voting season opens, we post announcements in many places:
♦ On this website   ♦ By email blasts (click here to sign up)
♦ On Social Media. We primarily use Facebook, Instagram and Twitter
All current members of the Mountain Bike Hall of Fame and past Inductees will be notified and are eligible to vote (How can you join? Click here to join ).

The votes are cast. After voting season closes, the Hall of Fame staff count the votes and publish the results. We announce the winners ("Inductee-elects") through all those channels previously mentioned.

The inductee-elects become official Mountain Bike Hall of Fame Inductees at our annual Hall of Fame Induction Ceremony in Fairfax, California—a weekend festival of great rides, food, friends and fun at the Mountain Bike Hall of Fame.
… and that's how the process works!
Thanks for your support!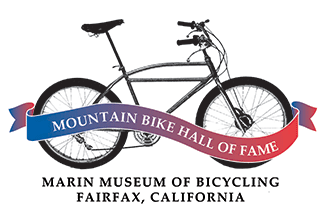 ---
THERE ARE SO MANY WAYS TO GET MOUNTAIN BIKE ACTION