APPAREL REVIEW: CLUB RIDE'S CASUAL STYLE THAT PERFORMS ON AND OFF THE BIKE
Gear that is ready for you and the trails ahead
Tech features:
Known for a casual look that functions on and off the bike, Club Ride is all about ditching "regular" mountain bike clothing. This combo starts with the New West jerseys that look just like Western-style button-up shirts but offer trail-riding comfort. The design uses a two-way stretch fabric with quick-dry properties, small reflective accents, pearl snap closures, a chest pocket with a hidden rear zip pouch, and even a super-handy hidden sunglass lens cleaner.

The Joe Dirt short is focused on durability whether you're off the bike for trail building, in the garage wrenching on bikes or popping out for a grocery store run. The Joe Dirts feature four-way stretch fabric and have an 11-inch inseam. They use an integrated BYOB (Bring Your Own Belt) belt loops Velcro adjustment at the hips and also have reflective accents to keep you visible. For storage, there are a total of six pockets: two front, two back, one change, and one welted side pocket that is ideal for a phone.
Completing this kit is Club Ride's unique approach to a chamois. They offer one-, two- and three-hour chamois with male- or female-specific padding. The ride time is really just a suggestion, as each level has more padding the longer it is intended to be used on a ride. For our testing, we went with the two-hour Gunslingers. These are built soft, light and quick-drying with a four-way stretch-knit fabric.
Field test results:
Our favorite piece from this Club Ride bundle is the Joe Dirts. They are hands down our main test riders' favorite shorts on and off the bike. Their design and fit are comfortable and appeal to a wide range of conditions. With that said, we would not use the Joe Dirts on rainy or muddy rides, and we would likely opt for a lighter-weight short if it were really scorching hot out.
Combined with the New West shirt, however, this is great gear for a fair-weather ride. We like the hidden sunglass cleaner on the shirt as an added bonus, but we were also impressed with the material and how much airflow it allows through the shirt. If a rider desires, he can even unbutton the shirt to get the most airflow possible. To achieve comfort on the bike, the Gunslinger chamois did not disappoint. Although we spent lots of time in the one-hour option, the Gunslingers were our go-to just in case the ride turned into a longer adventure. Yes, it's rated for two-hour comfort, but we had no complaints on a four-hour ride in this kit. All in all, we have zero complaints about the functionality and intended use of this quality apparel.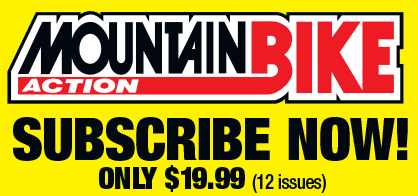 Hits
• A casual look that is functional on/off the bike
• Durable, long-lasting materials
• Chamois options for men and women
• Hidden sunglass cloth on the shirt
Misses
• None
Star Rating
5 out of 5
Price: Shirt, $79.95; shorts, $69.95; chamois, $49.95; socks, $19.95 
Contact: www.clubrideapparel.com