APPAREL REVIEW: PNW'S IMPRESSIVE NEW COLLECTION
PNW APPAREL
Tech features:
New to the apparel game but not the bike industry, PNW Components has recently launched a clothing line. Sticking with its roots, the first collection is for cooler-weather riding. The first layer, the Ozone Trail jersey, is breathable and soft and made from a blend of wool and polyester. The jersey sports laser perforations under the armpits for ventilation. The Shuttle short is meant to be light with a mobile fabric material to keep the elements out and all your gear secure. The shorts feature a water-resistant coating, four-way stretch fabric and a smartphone pocket.
When temperatures plummet, cover up with the Lander jacket. Just like the jersey, this jacket only comes in two color options, and, similar to the shorts, the jacket is also water-resistant with four-way stretch material. The Lander has a huge zippered pocket in the back with an internal belt to help hold essentials in place, air mesh to keep things ventilated, a helmet-compatible hood with bungee cinch adjustments, and packs down into its own front pocket for easy portability. To complete this colder weather set of gear, we recommend PNW's wool socks, made with 70-percent Merino wool, 27-percent nylon and 3-percent Lycra to combat chilly ride temperatures.

Field test results:
PNW nailed its first apparel launch with a sleek minimalist design in a complete kit that is affordable and can be used in multiple conditions. Even if a rider wanted to wear the Ozone jersey with the Shuttle shorts for hotter days, there is plenty of airflow for that. Of course, packing the jacket and socks in case colder weather hits is no hassle at all. Although the jacket can easily be packed down, it's worth mentioning just how much can be stored inside the jacket when it's being worn. The back pocket is bigger than some hip packs, and, during testing, we got creative and put a small hydration reservoir inside it. With the jacket fully packed, we used the internal hip belt to keep items from bouncing around. While there are limited colors at the moment, we have a feeling that this is far from the last run of options we will see. With this collection being PNW's initial offering, we are eager to see what else their team has in the works for the future.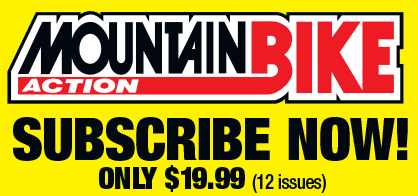 Hits
• Great value for a complete colder-weather riding kit
• Well-done design and fit for a company new to apparel 
• Top-notch materials with a clean, sleek and minimalist look
Misses
• Only a few color options
Star Rating
5 out of 5
Price: SS jersey, $60; shorts, $99; jacket, $149; socks, $20 
Contact: www.pnwcomponents.com