Ask MBAction: New Bike, Old Parts
NEW BIKE, OLD PARTS
Question:
I bought a new bike thinking I could transfer over some of the parts of my old bike, but it's turning out to be a nightmare. Who knew mountain bikes were so incompatible with one another My question for MBA is, do you know any creative solutions that will allow me to run my old Enve wheels on my new bike? The issue is that the hubs seem to be too narrow to fit into my new frame and fork. Any help would be appreciated.
John Williams
Valdosta, Georgia
Answer:
Thanks for writing in, and as always, we are happy to help. It sounds to us like you have standard spacing hubs on your older wheelset, and your new frame likely has Boost spacing. Standard spacing for the hubs was 142mm in the rear and 100mm upfront. Boost spacing came along to strengthen the rims with a wider hub profile and allow for increased tire clearance. Boost spacing measures 148mm in the rear and 110mm in the front. There's also a newer hub spacing known as Super Boost or Boost Plus, which measures 157mm.
If you planned on running your standard-sized hubs in a bike with Boost spacing, it can be done by purchasing a Boost spacer kit. Companies like Problem Solvers, MRP and Wolf Tooth offer these for $20 to $50. The kit is basically just longer hub spacers and another spacer to push out the brake rotor a few millimeters. These kits, however, may not be offered for bikes with Super Boost spacing. Hope this does the trick, and have a great ride.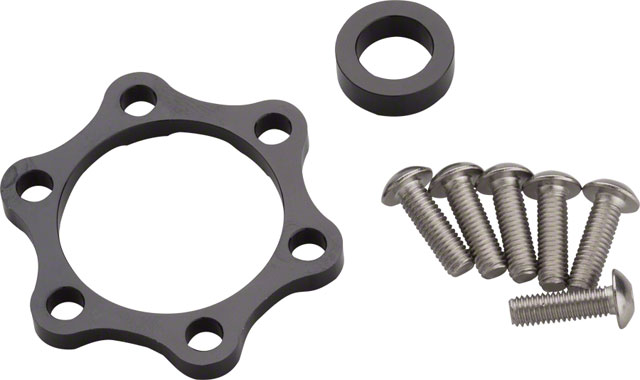 ---
Have a question for the MBA crew? You can send your brain busters to 

[email protected]

.
---
Mountain Bike Action is a monthly magazine devoted to all things mountain biking (yes, that's 12 times a year because we never take a month off of mountain biking). It has been around since 1986 and we're still having fun.
Call us at (800) 767-0345