DONNELLY GJT TIRE REVIEW – A TRAIL TREAD STRAIGHT OUTTA COLORADO
Versatile trail grip
Donnelly was established in 2010 on the Front Range of Colorado. The company had previously designed tires for the Clement brand, a trademark owned by the Italian tire giant Pirelli. When Pirelli announced its move back into the cycling world in 2017, that Clement production relationship ended. Left with the designs that had developed somewhat of a cult following in the gravel and trailbike market, Clement decided to continue to develop and manufacture tires under a new name, Donnelly. The company is proud of its Colorado heritage and shows it with its designs and branding. The GJT tire is purpose built for the trails around Grand Junction Colorado, which is to say the tire is designed for a wide variety of trail conditions.
Tech features:
The GJT is the most aggressive tread pattern Donnelly currently makes, with a large-knobbed profile ready for big, fast and rough trails. A centerline row of knobs is designed for a blend of low-rolling resistance and high grip on a wide variety of terrain. The alternating center and shoulder knobs make the transition from center to covering knobs more predictable and smoother. Tall and supportive side knobs are there to keep the tire biting and holding on to hard corners. Sidewall protection lets you charge through the trails with less worry about flats or rim damage.
The GJT tire is labeled 29×2.5 inches. One of our test tires weighed 922 grams on our scales and measured 2.44 inches wide when installed on a set of 29mm-wide carbon rims. The tire is available from bike shops or directly from the Donnelly website for $80 in either a black or tan wall option.
Field test results:
The GJT has a tread pattern that is similar to that of many other trail and enduro tires, including some of our perennial favorites. The knobs are relatively short and closely spaced along the center ridge, with some open space and a knobby edge. Installation proved simple and straightforward, with the tire beads snapping into place with the help of some bead lubricant and a large volume floor pump; no compressor needed. The foldable casing feels lightweight, although it's meatier than a cross-country tire and has some protection in the sidewalls. It would be a stretch to call the GJT an enduro tire, although the volume and fairly aggressive tread would make it competitive with some tires in this category.
On the trail, the GJT accelerates quickly and rolls smoother than we expected thanks to the pronounced center tread line. The high-thread-count casing pairs with this tread to produce a supple ride quality that glides over hardpack and makes other "enduro-ish" tires feel like they were borrowed from a tractor. While these are still knobbier than dedicated cross-country tires, the tread pattern is obviously designed to reduce rolling resistance. The cornering manners of the GJT are predictable and confidence-inspiring.
The transition from the fast-rolling center knobs to the more supportive cornering lugs is smooth and seamless. The tire has a rounded feel that tends to understeer more easily than a true, aggressive enduro tire, but it grips well in a wide variety of conditions. In fast-rolling and loose-over-hardpack situations, the GJT truly shines. Braking traction is adequate and usable, with supportive knobs that don't feel squirmy under loads. While a blockier tread might produce more grip, the GJT tread favors predictability and quickness. Similarly, the sidewall provided enough toughness to survive our test without incident. More aggressive riders looking for a true enduro tire will want stiffer sidewalls for more support and protection, but the lightweight, sub-1000-gram weight feels awesome uphill and down. Moreover, it seems the use of closely spaced center knobs and different rubber compounds improved the wear life of these test tires, which were subjected to many miles of paved climbing to access singletrack. Only small signs of tire degradation were visible after nearly 200 miles of testing.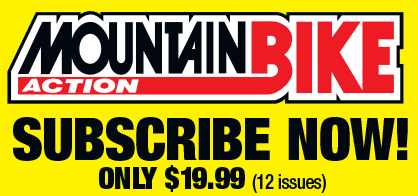 Donnelly named the GJT after the trails around Grand Junction, Colorado, where they were designed to perform best. For riding those ribbons of rocky high desert singletrack and anything like them, the Donnelly tires hit the mark. The GJT is a confidence-inspiring tire. The tread delivers plenty of traction and rolls quickly. The casing is relatively lightweight and feels supple for a tire that will last a season or more for most riders. It ticks all the necessary boxes for grip and reliability for a wide variety of trail conditions. With a weight that's comfortably under 1000 grams and wear life that seems more than adequate, these tires offer exceptional performance at a price that's very competitive.
HITS:
• Durable
• Lots of traction in most conditions
• Fast rolling
• Good value
MISSES:
• Understeers more than aggressive enduro tires
STAR RATING: ★★★★
Weight: 922 grams (29×2.5")
Price: $80
Contact: https://www.donnellycycling.com/