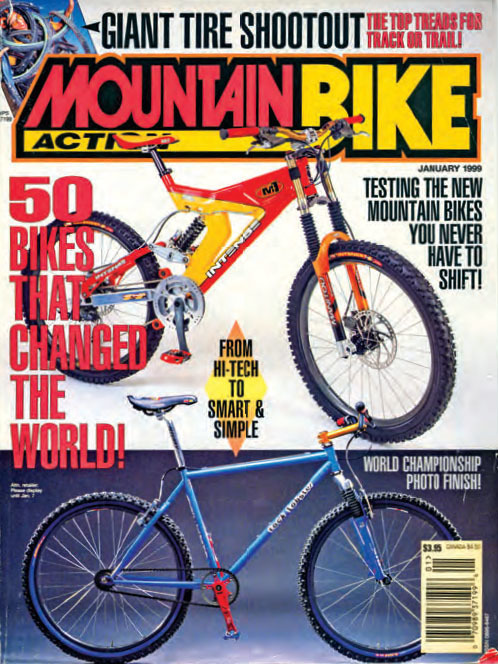 Our January 1999 issue featured a bunch of interesting and unusual stories. The top two stories on our cover were our "Giant Tire Shootout" and "50 Bikes That Changed the World." We'll spare you from reading the names of all the tires and bikes here.
On the racing front, photographer Tom Moran documented the 1998 World Championships in Mont-Sainte-Anne, Canada, for us. The race was memorable in many ways, and it may also have foreshadowed the trouble that would be brewing in the years ahead. The winner of the elite men's cross-country race was France's Christophe Dupouey, with fellow Frenchman Jerome Chiotti second and Belgium's Filip Meirhaeghe third. All three riders would later be found guilty of using performance-enhancing drugs during their racing careers. Tragically, Dupouey committed suicide in 2009 following a conviction for drug trafficking.
Julien Absalon won the junior men's cross-country title at the 1998 World Championships, setting him on a path that would include seven elite men's overall World Cup titles in the years ahead. Absalon retired in 2018.
Other stars in the 1998 Downhill World Championships were Nicolas Vouilloz and Anne-Caroline Chausson, both from France, who won the elite men's and women's downhill titles respectively. The two would set records for the number of Downhill World Championships they would win in their careers. Vouilloz would win a total of seven such titles between 1995 and 2002 (losing the 2000 title to America's Myles Rockwell). Chausson would win nine elite women's Downhill World Championships between 1996 and 2005, missing only the 2004 title, which was won by New Zealand's Vanessa Quin.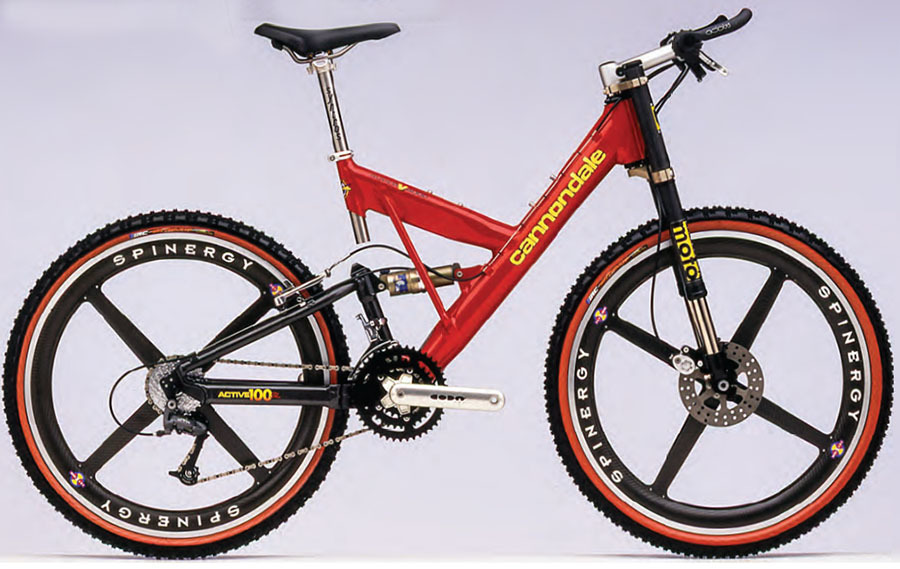 In our "50 Bikes That Changed the World" story from 1999, we named the Cannondale Super V and quoted our test from 1997: "Cannondale's Super V frame is a perfect example of form follows function. The stunning looks of the bike were secondary to good suspension and a well-engineered, fine-handling frame."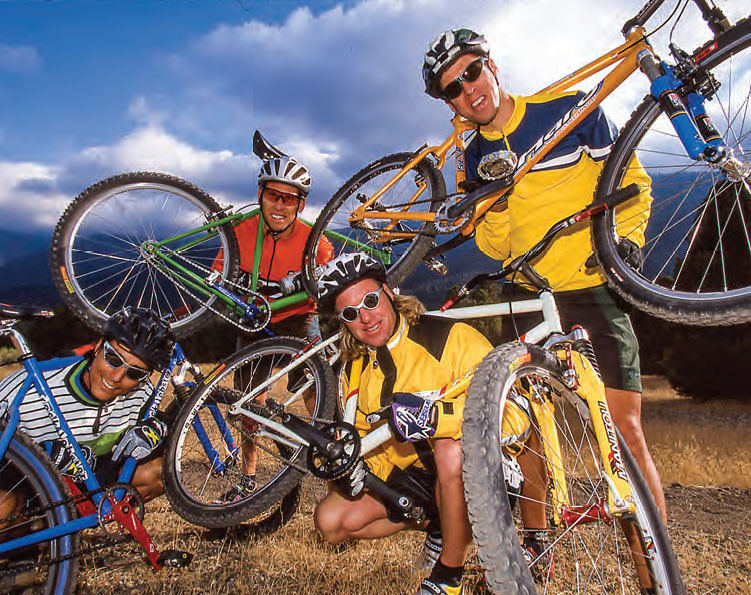 To help us with our evaluation of single-speed bikes, we called upon some of our favorite test riders, including freestyler-turned-stunt-rider Eddie Fiola (lower left) and 1990 Downhill National Champion Wayne Croasdale (bottom center).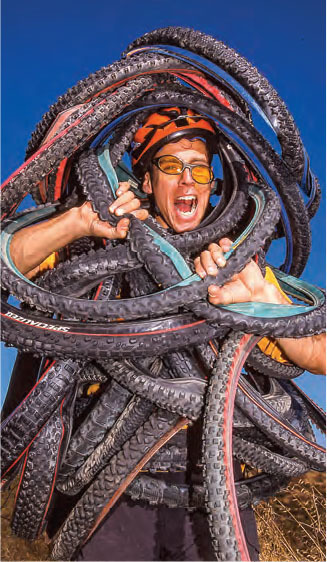 We also did a feature on single-speeds in the issue with tests of six such bikes from different manufacturers. Along with our reviews of the bikes, we shared some tips from then-editor Richard Cunningham on how to ride a single-speed effectively: "Look way up the trail while you ride, especially on singletrack. Plan your lines in advance and learn to corner without dragging the brakes all the time. A single-gear bike has a minimum speed limit. Any time your pace slips below 10 miles an hour, you'll bog down and waste precious energy accelerating back up. It is vitally important to carry your speed. As you approach rocky sections or short uphills, pick up the pace and bomb over them with conviction. Pass other riders the moment you overtake them. Momentum is the only thing you have to show for all your suffering—don't waste it."
The Specialized Ground Control A-1 Comp of 1995 (ridden here by MBA test rider Roman Roth) was another one of the 50 bikes that changed the world. We wrote, "Conservative mountain bikers will appreciate this bike, but its real appeal is to the serious weekend racer who has been entertaining the idea of full suspension."
---
THERE ARE SO MANY WAYS TO GET MOUNTAIN BIKE ACTION