Down The Trail: Full-Suspension Bikes Were Catching on in a Big Way for Trail Riders
Twenty years ago, the mountain bike world was in the middle of the suspension revolution. Full-suspension bikes were catching on in a big way for trail riders, and they were starting to catch on with cross-country racers too. Still, it would take nine more years before the first full-suspension bike would be ridden to win an elite-men's XC title at the UCI World Championship; Switzerland's Christoph Sauser would do that in Val Di Sole, Italy, in 2008 aboard a Specialized Epic.
In this February 1999 issue of MBA, we took a look at soft-tail mountain bikes, which offered simpler, lighter, limited-travel suspension systems to reduce the weight and complexity of the rear-suspension options in the mountain bike world.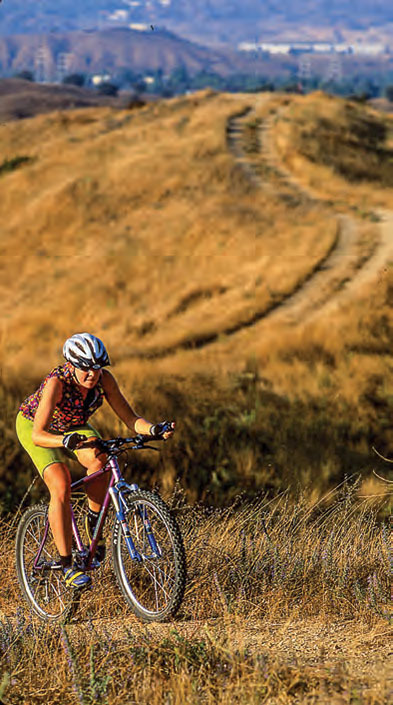 On the racing front, we had an article about mountain bike legend Ned Overend, who had just won the Nissan Xterra World Championship, an off-road triathlon event that featured a 1500-meter ocean swim, a 30-kilometer mountain bike ride and an 11-kilometer run, all on the island of Maui. Ned shaved over 5 minutes off the previous record time for the course. For the mountain bike section, which was held on bumpy volcanic terrain, Ned rode his Specialized full-suspension FSR-XC.
Among the other things found in our February 1999 issue was the World Cup schedule for the upcoming year. There were 16 World Cup races scheduled for the approaching season. The UCI split up the cross-country and downhill races for that year, so the different locations had to choose between the two options. None of the venues hosted both disciplines that year. The U.S. hosted four World Cup events that year: Napa, California, hosted the opening round of the cross-country series, while Conyers, Georgia, hosted the sixth round; Snoqualmie, Washington, and Squaw Valley, New York, hosted the fourth and sixth rounds of the downhill series.
---
THERE ARE SO MANY WAYS TO GET MOUNTAIN BIKE ACTION