First Ride: Shimano's New XT Drivetrain
And exploring Bellingham, Washington, along the way...
Exploring Bellingham With Shimano
Aboard the all-new XT drivetrain
Darren Berrecloth, aka the "Claw," is one of our sport's top freeriders. During our stay with Shimano, we had the pleasure of watching the Claw do his thing over Bellingham's finest trails. Here, Berrecloth tucks a tabletop over some mid-trail jumps.
It has often been said that you have the choice between two pills when it comes to drivetrains—the red pill or the blue one. In recent years, however, the red team dominated the market thanks to their wide-range 12-speed system, which currently spans across all price points. Last year Shimano (team blue) introduced an updated version of their race-ready drivetrain known as the XTR. It upped the competition by adding an extra tooth (51t) to its new 12-speed cassette and introduced a redefined design that truly impressed our testers. The only problem with this system was that it was nearly impossible to get. Even top-level athletes had to wait their turn in line to receive this stellar new system.
A year later and XTR drivetrains have begun to appear on top-tier bikes, but at a price point unattainable by many. That's all about to change with the recent introduction of the XT and SLX 12-speeds. Shimano might have been late to the party, but when they arrived, they busted down the door with music blaring and a complete lineup of components bound to steal attention from even the most die-hard red-team fans.
Professional rider Bryn Atkinson calls these trails home. Now we know why.
Exploring Bellingham
The MBA wrecking crew journeyed up to Bellingham, Washington, an area with a booming cycling community thanks to the help of local companies like Transition and Kona. Bellingham lies between Seattle and Vancouver, making it easily accessible from both cities, and hosts a network of trails that blew our test riders' minds. The Pacific Northwest is known for its amazing mountain bike trails due to its loamy dirt, dense forests and freeride-inspired trails; however, there's something about Bellingham that makes it more dreamy than ever could be imagined. It makes sense why top athletes such as Bryn Atkinson and Jill Kintner call this place home. What's most unique about Bellingham is how the community comes together to build trails. We were told that an average trail day can bring up to 60 or more volunteers ready to put in a hard day of work. Furthermore, trail builders must be skilled or their trail will get shut down. Only the best trails survive in Bellingham, and for that reason, everything you ride there is a magical experience.
Canadian shredder Thomas Vanderham boosts his Rocky Mountain bike into the air amid the lush trails Bellingham has to offer.
XTR Trickle-down
During our stay, we spent two days aboard Shimano's all-new XT drivetrain, which builds off the 12-speed XTR system launched last year. We were also introduced to a new SLX line with similar features to the new XT line; however, as Shimano's product manager put it, "SLX riders definitely ride in jeans," meaning it's an affordable system that will trickle down to bikes in the mid- to entry-level price point. Meanwhile, the all-new XT is the premium product for trail riders, while the XTR component set is dedicated to cross-country and enduro racers looking for the highest level of performance possible.
Our vehicle for the weekend was a Transition Smuggler equipped with a full XT kit, along with Pro components from Shimano. The Smuggler is guaranteed by Transition to be party-ready with its reverse-mullet styling. With 120mm of travel, the rear takes care of business, while the 140mm-travel fork is always ready to get rowdy.
Shimano set us up with a steed from local Bellingham company Transition Bicycles. The short-travel Smuggler proved to be a fun ripper over these fast and flowy trails.
What's New
Drivetrain
• Refined Servo-Wave brake levers match up with next-generation I-Spec Ev Rapidfire Plus shifters featuring instant release, two-way release, and multi-release on XT shifters.
• Hyperglide+ technology, first found on the XTR M9100, was introduced to the Deore XT M8100 group. It offers completely redesigned chain plates and shift ramps that guide the chain both up and down the cassette, providing faster, smoother shifting in both directions, even under pedaling power.
• Multiple crankset options offer three different Q-factors for Boost 148, Super Boost 157 and non-Boost 142 hub spacing. Double-chainring options are also available for Boost and non-Boost hubs. Chainrings include 28-, 30-, 32-, 34- and 36-tooth options (SLX is limited to 30, 32 and 34t). Double rings are offered in a 36-to 26-tooth combination.
• The new M8100 chain offers updated Hyperglide+ shift technology, along with extended inner link plates and a quick link for easy service.
• Both a wide-range 10-51t cassette and a Rhythm Step 10-45t cassette are available. The wide-range option is designed for single-ring setups and features larger jumps between shifts The 10-45t cassette can be used with either a single- or a double-ring setup and offers a closer ratio with more ideal gear steps.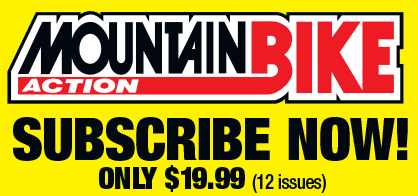 The all-new Shimano XT 12-speed drivetrain features a similar look to the XTR system launched just last year. The minor differences, however, reduce the price from the elite racer level down to the everyday trail-rider level.
• Two rear derailleur options offer a long or short cage design. The long cage works with both cassette options, while the short cage is limited to the Rhythm Step cassette, but can work with either a 1X or 2X drive system.
• New shifters were introduced, with the XT model offering a textured rubber grip pad and the ability to release two gears at one time. The SLX shifter is absent of the rubberized padding and doesn't allow for multi shifts, but both models continue to offer Shimano's pull-and-push release.
• Shimano continues to offer a Side Swing front derailleur with a variety of mounts.
Shimano's new XT brakes offer unmatched performance out on the trails. The combination of control and power inspired confidence in our test rider, along with the high-caliber list of athletes.
Brakes
• One XT and one SLX brake lever are used on both two- and four-piston brakes.
• Both XT and SLX brakes feature inboard banjo-housing routing for a clean setup.
• Shimano introduced Ice-Technologies Freeza rotors to the XT groupset for the first time. Rotor sizes include 140mm, 160mm, 180mm, and 203mm.
• An inboard clamp and brace design were brought over from the XTR to both the XT and SLX groupsets. This enhances brake feel, resulting in increased comfort and control.
First Ride
We were lucky enough to have spent quality time aboard the all-new XTR drivetrain before heading to the XT launch. This gave us a great basis for comparison of the two systems. Unfortunately, we didn't have the chance to ride the all-new SLX, but we were able to get a quick impression from Bryn Atkinson, who has been testing the system on his personal bike. Bryn told us the SLX group felt great; however, only being able to release one gear at a time was a bit of a bummer; the XT group allows for multiple shifts.
Our Transition test bike was light on travel but heavy on attitude, making it an ideal weapon for the trails we were about to face. We headed right out of town to a nearby fire road that took us out to a network of trails. The smell of fresh loam was in the air as we lined up at the top of the trails. A party wave of world-class athletes, followed by a line of editors, poured down this amazing trail with loud screams of joy and a train of riders yelling, "Yewww."
Jill Kintner is one fast lady with a mission to take on a new challenge—enduro racing.
Shimano's XT drivetrain is made for trail riders looking to have the best experience possible away from the race course. With that said, the performance was so identical to the XTR that a blindfolded rider would have trouble feeling the difference. Of course, there are subtle differences that set the XTR and XT apart; however, the majority of riders will have a hard time noticing those details other than the final finish and graphics. Without experiencing the SLX for ourselves, it's hard to judge, but what we know for sure is that we will be seeing this new crop of drivetrains on many of our test bikes in the years to come. Shimano may have been late to the 12-speed party, but we can assure you it was well worth the wait. Stay tuned for updated information on the performance of these drivetrains as we spend more time racking up miles on our test bikes.
---
THERE ARE SO MANY WAYS TO GET MOUNTAIN BIKE ACTION