First Look: All-New POC Kortal Race Mips
Packed with tech and all-new levels of protection
POC has unveilved its latest helmet known as – The Kortal Race Mips. Designed with an all-mountain rider in mind, the helmet is equipped with enhanced safety innovations and technology. This is the first-ever helmet to feature the recently unveiled Mips® Integra.  The Kortal Race Mips pairs with the new (very large) Devour Clarity sunglasses, which have recently been awarded Design and Innovation Awards, but let's just focus on the helmet.
The Kortal cleary takes design from its sibling – the Tectal (which is POC's flagship for trail helmets) The new Kortal Race Mips, however, kicks it up a notch with innovative safety features packed into a lightweight and well-ventilated helmet. The Kortal features a brand new design, a patented break-away visor system to (in theory) protect a rider's neck, aramid bridges for strength, and NFC Medical ID chip that uses digital technology to connect to a drive with you medical info. More advance saefty is included with A RECCO® Reflector that allows a rider to be searchable over large areas, particularly in mountainous environments (we typically see this in sking/snowboarding but it is starting to catch on in the bike industry). Most notably is that the Kortal Race Mips. This is the world's first helmet to use the brand-new Mips® Integra system, an almost invisible (it seriously is) rotational impact protection system.
To further extend its protection the Kortal Race Mips is a speed pedelec certified helmet. Well what is that? This means that is passed the Dutch NTA8776 standard, which tests helmets at higher impact speeds than for standard bicycle use. Just one other thing POC went above and beyond on for safety. The helmet visor has several positions to allow for goggle storage underneath while not in use. And naturally, it pairs seamlessly with the new Devour Clarity sunglasses  we mentioned. Their is two version the Kortal, which will feature a reduced list of technology, and the version that we got our hands on for testing the Kortal Race Mips.
QUICK TECH BREAKDOWN
Patented breakaway visor – will snap off in a crash to enhance neck protection.
Mips® Integra – the brand new, almost invisible, rotational impact system from Mips.
NFC Medical ID – Store your vital medical info and emergency contacts within the helmet so first responders can instantly get the information they need.
RECCO® Reflector – A RECCO® Reflector helps rescue services easily and quickly locate you if something goes wrong.
E-bike ready – Developed for use with e-bikes, the Kortal helmet meets the Dutch NTA 8776 speed pedelec/e-bike helmet standard.
Goggle compatible – The helmet gives a seamless fit with the POC Ora goggles, which fit underneath the peak when not in use.
Eye garage – storage created at the rear of the helmet.
Adjustable 360° Fit – A 360° adjustment system makes it easy to find a secure, comfortable fit.
Uninterrupted Ventilation – Design ensures the goggle strap does not cover any ventilation ports.
Unibody Shell – The unibody shell enhances the structural integrity of the helmet
EPS Liner – A lightweight EPS liner gives optimized protection.
Extended Protection – Extended zones around the temples and back of the head give extra protection in risk areas.
AVIP Colorway Option – stands for Attention, Visibility, Interaction and Protection (this is the color we received and its hard not to miss!
All standards – (EN1078, CPSC 1203, AS-NZS, NTA 8776) XS/S – 390g, M/L – 390g, XL/XXL- 470g
Kortal – $200 –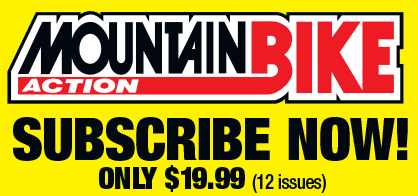 All standards – (EN1078, CPSC 1203, AS-NZS, NTA 8776) XS/S – 360g, M/L – 380g, XL/XXL- 440g
FIRST IMPRESSIONS   
Out of the box, the AVIP colorway strickes the viewers eye. When placing the helmet on our head it was noticeably comfortable (just like the Tectal) with no pressure points or unwanted shifting. The helmet is very lightweight, despite the extra gadgets and added coverage for protection. We tried some goggles but the helmet doesn't have much grip to keep straps in place. In any case, we need to do more testing on the trails to confirm what is can handle. Nonetheless, some riders like using a half shell with goggles and it seems POC put some design thought into making this work.
If you are deterred by the price tag (being, honest it is steep), NFC and aramid safety components, POC does offer a base Kortal. This comes priced at $200 with the RECCO reflector but no aramid structure, NFC, or the latest MIPS Integra. The step-up that we've been using before this launch is the Kortal Race MIPS priced at $250 ($30 more than the Tectal Race SPIN) with aramid and RECCO and the NFC tech.
Here is our main beef with the tech. If I get lost, how will rescuers know I have this technology in my helmet? The short answer is, they probably won't. Yes, the NFC chip is a simple setup with an app, but this feature relies on the person rescuing you having the same app. The RECCO system is widely used in Europe, with more rescue units becoming aware of the possibilities in the United States. We are so glad to see POC pushing this safety options to cycling; however, until the app and RECCO scanners are standard in the U.S., tell folks where you are riding. Take a minute to write your medical info down and put it in your pocket just in case! Overall, its hard to give them a bad time on price when you know that this new helmet its packed with cutting edge innovations to keep you safer. We will be spending more time in this new lid, so make sure to keep your eyes peeled for our full review and thoughts.
---
Mountain Bike Action is a monthly magazine devoted to all things mountain biking (yes, that's 12 times a year because we never take a month off of mountain biking). It has been around since 1986 and we're still having fun.
Call us at (800) 767-0345