First Look: All-New Ride Concepts Vice Mid Shoes
Meeting the demands of the rider
We began testing the Vice when it launched in the Summer of 2020. The Ride Concept team intended to design a shoe for dirt and street-minded riders.
Today, the Ride Concept team took this design and went a step further with a new option offering some additional features that riders were demanding. 
Welcome the Vice Mid to the RC family.
Developed with Ride Concepts athletes (mainly with freeride legend Andreu Lacondeguy) the Vice Mid features a mid-top upper for added protection and support while appealing to all flat pedal riders with a clean lifestyle aesthetic.
Similar to its sibling, the Vice Mid features an RC Fuzion outsole. This is an inverse, gradient diameter hexagon pattern designed to bring the pedal closer to the rider. The Sloped-angle inverse hexagons vary in diameter from 9mm at the toe and heel to 7mm at the pedal contact area and are said to make: "the pedals 'inject' into the outsole for unrivaled sensitivity."
MORE FEATURE AND TECH IN PHOTO
SIZING
US: 7, 7.5, 8, 8.5, 9, 9.5, 10, 10.5, 11, 11.5, 12, 12.5, 13
UK: 6, 6.5, 7, 7.5, 8, 8.5, 9, 9.5, 10, 10.5, 11, 11.5, 12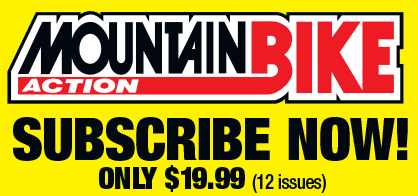 PRICING
$120 MSRP US | $180 MSRP CAD
€130 SRP Europe | £110 RRP UK
Weight: 479g (Men's 10)
---
FIRST IMPRESSION
We were looking forward to trying this new model of RC's as the Transition has been one of our go-to clipless shoe choices. We were stoked to receive both colorways (Black/White and Charcoal/Black) before the launch of the Vice Mid.  Out of the box, they have a very clean and nicely cut look with a soft suede touch.
When we first slipped them on, we felt that they have flexibility similar to that of a skate shoe but with a  bit more stiffness on the outsole and loads of added support throughout the rest of the construction. Toecap, gusseted tongue to avoid getting dirt inside and the D3O insoles are all notable features. Some riders will want an elastic lace tuck to keep laces secure, but we have been tucking the laces in with no comfort issues or complaints thus far.
While there seems to be the inactivity of cycling footwear companies meeting the demands with this style of shoe, Ride Concepts has been listening to what riders want. Overall, we are looking forward to spending more time in the Vice Mid. Out of the gate though, the extra support has been a big benefit and a noticeable difference when hitting the trails or even going out for a quick pedal to the local donut shop. Yes, more long-term testing needs to be done, but if they hold up anything like our Transitions, then this well-priced and tech-packed flat pedal shoe should be added to your list before they are sold out.
---
Mountain Bike Action is a monthly magazine devoted to all things mountain biking (yes, that's 12 times a year because we never take a month off of mountain biking). It has been around since 1986 and we're still having fun.
Call us at (800) 767-0345