First Look: Felt Lebowsk-e Electric Assist Fat Bike
While at the Fat Bike Summit in Ogden, Utah, we ran into Jim Felt, of Felt Bicycles fame. Jim always has a big smile on his face and a positive vibe, but we could tell he was even more pumped than usual (if that can happen). The reason was his Lebowsk-e electric assist fat bike that was being tested on the snowy hills of Ogden, Utah.

The Lebowsk-e takes the electric assist out of the hubs and uses a Bosch crank-drive electric motor. No price is set for this aluminum-framed Lebowsk-e but figure between $5500 and $6000. The bikes will be available after May and will be sold where Felt Bicycles are sold and in electric bike specialty retailers.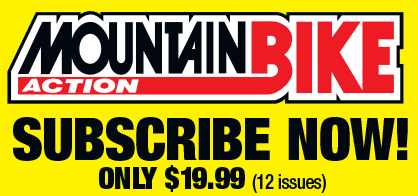 The Lebowsk-e product manager Zach Krapfl (left) and Jim Felt with their bike that is claimed to get between 14-18 miles when ridden at the highest assist setting and a little over 40 miles on the "Eco" setting.

Zach raced the fat bike event at the Fat Bike Summit but pulled a sled full of beverage and stopped to serve the course marshals. This bike would have powered away from the human-powered competition. Think there would have been any protests? If you are interested in electric-assisted bikes, subscribe to our sister publication, Electric Bike Action and check out their Facebook page.