First Look: Neutron Components Ultralight Mountain Bike First Aid Kit
Neutron Ultralight First Aid Kit
If you carry tools to fix your bike,
shouldn't you also carry tools to fix you?
Neutron Components has designed a small, take-anywhere first-aid kit that appeals largely to mountain bikers' safety. Considering its size, the neoprene pouch contains items that will come in handy should you come upon a downed rider or find yourself in a precarious situation. The team here at MBA is glad that we have yet to use the Neutron on the trails, but there is a piece of mind knowing we have a kit that we can take anywhere. The small pouch may be stuck to your bike, strapped to a backpack (or put inside), and even slipped in a pocket when heading out the door. Our editors know that pushing the limits is part of the sport. Adding a safety kit to your ride is in every way a smart idea.
The team worked closely with local MTB paramedics to design a kit that has all of the essentials in a package size about the size of a stuffed wallet and weighing only 55 grams. Included is an elasticated strap that lets you secure it to your bike or even (as their website suggests) a trail dog. Along with the strap, there is a self-adhesive hook & loop pad that we've been using to store this handy kit right underneath our saddles.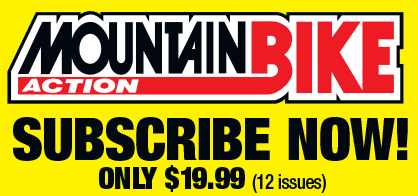 The Neutron Components Ultralight

First Aid

Kit includes:
1x small dressing

1x medium dressing

2m duct tape

2x alcohol swabs

1x CPR barrier shield

2x plasters

5x 3M steri-strips

2x nitrile gloves

1x rip-proof quick-reference guide

1x neoprene pouch

1x hook & loop elasticated mount strap

1x self-adhesive hook & loop mount pad

Kit dimensions: 100x70x20mm

Kit weight: 55g

Included Quick Reference Guide – (

download here

)
Accompanying the bits mentioned above is also the first aid quick sheet reference. We feel it is best to familiarize yourself with this list while trying your best not to misplace it from the kit. (We've included a download of the quick reference sheet above if you wanted to make your kit).  Best of all, the Neutron Ultra Light First Aid Kit can be replenished over and over again at your local pharmacy, allowing you to always be ready for trailside emergencies. Let's face it, our sport can be risky and potentially dangerous, but with this packed into your riding essentials, it will in no doubt add a sense of confidence when enjoying the mountains. 
Mountain Bike Action is a monthly magazine devoted to all things mountain biking (yes, that's 12 times a year because we never take a month off of mountain biking). It has been around since 1986 and we're still having fun.
Call us at (800) 767-0345