First Look New Bikes Shoes: Specialized 2FO DH
ANSWERING THE CALL FOR GRAVITY RIDERS
Specialized had some big upgrades with the latest 2FO Roost.  Today, the team has launched and added another member of the family with the all-new 2FO DH. This version, however,  is intended to be a World-Cup-ready downhill shoe. The 2FO DH has been developed through years of collaboration with their world-class Gravity team. With top downhill riders like Loic Bruni and Finn Illes playing key roles in the development, we were eager to see how this latest shoe would perform.
SHOE FEATURES AND TECH
The 2FO DH uses PU leather on the upper for durability that is combined with lightweight XPEL mesh for breathability and improved drying time to help keep your feet content despite weather conditions (more on this coming up).
This shoe model features a newly developed rubber sole that Specialized has coined as – SlipKnot. This new compound is designed to be sticky and remains in contact with the pedal when tackling the roughest terrains.
Another noteworthy feature of the new 2FO DH is the use of a stiff center section of the sole. This is intended to cut down on tiredness during long runs or decent.  While there is added stiffness mid shoe, Specialized kept flexibility in the toe and heel sections to aid in walking comfort. As Specialized describes, "like when you're stepping onto the podium."
2FO DH CLIP – MSRP: $170 – Colors: Black Redwood & Cool Grey
2FO DH FLAT – MSRP: $160 – Colors: Black/Cool Grey & Cool Grey
Sizing: 36, 37, 38, 38.5, 39, 39.5. 40, 40.5, 41.5, 42, 42.5, 43, 43.5, 44, 44.5, 45, 45.5, 46, 46.5, 47, 48, 49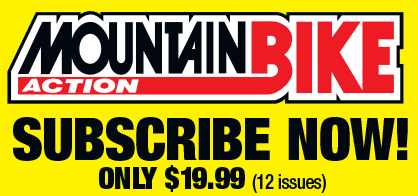 Body Geometry trio of the Longitudinal Arch, Metatarsal Button, and Varus Wedge designed to work together for an increase in efficiency, optimize hip, knee, and foot alignment, and reduce injury risks.

Reinforced upper protects and holds the foot to take on the gnarliest terrain with confidence.

XPELTM hydrophobic mesh construction.

Stiff LollipopTM nylon composite plate.

SlipNotTM FG rubber sole.




• (For Clip Option) Extended length cleat slot (4mm) for rearward cleat set up option.




• Synthetic leather upper with added protection keeps you comfortable and is built to last.

Cushioned EVA foam midsole.




• Relaxed Fit last for a balance of pedal feel and off-the-bike comfort.

The two-bolt cleat pattern fits all major mountain pedals  
FIRST LOOK AND IMPRESSION
We were able to get our test riders on the 2FO DH Clip with some pedal time before the launch today. Out of the box, the DH version is noticeably beefed up for more protection than what is offered with its sibling the Roost. Although the shoe is intended for Downhill racing, we've been putting it up to the test for days with lots of pedaling up to enjoy some more technical terrain when headed back down.
There are lots of fun little marketing names that Specialized implements with their product, but does all this fancy verbiage actually make a difference? If you can get past the names and focus on the intent of a design no doubt you will find some features that set them apart.
We find the 2FO DH's extra protection features in construction have given us the confidence to take on some pretty rough trails. During our first few rides, it did take us some time to properly adjust the cleat to harmonize well with our Shimano XT pedals. We ran the cleat just a tad further back than normal, but thanks to the 4mm extra of adjustment, we had plenty of room if we wanted to set back further. Properly adjusted, the 2FO DH's provides great traction with the pedal body interface.
Overall, our first few sessions on these shoes have been rewarding considering we've been using DH shoes to essentially do trail rides. We've even been lucky enough here in SoCal to have our test riders taking laps in wet conditions. We can verify, these shoes dry in about 4-5 hours from being drenched in hero dirt. The construction and platform are very stiff, but this allows for great power transfer when getting after the pedals. Along with support while pedaling, the stiffness and construction have kept us rider on a comfortable platform for rough (downhill world cup-like) descents. Overall, we are looking forward to some long-term testing as we find ourselves grabbing these shoes for more than just DH shuttle days.
FIND OUT MORE AT SPECIALIZED SITE
---
Mountain Bike Action is a monthly magazine devoted to all things mountain biking (yes, that's 12 times a year because we never take a month off of mountain biking). It has been around since 1986 and we're still having fun.
Call us at (800) 767-0345