First Look: Ride Concepts Hellion
The team at Ride Concepts has a simple approach, "mountain biking shouldn't always be so serious. But that doesn't mean the gear you ride in shouldn't be." With that said, the crew at Ride Concept has launched the Hellion Elite shoes into their all-mountain flat pedal footwear category. Last week, Ride Concepts also launched the Vice Mid that we have been loving so far (check out our first look). Although lots of brands are launch shoes these past few weeks we've really been enjoying Hellion's performance. Let's dive into the tech and our quick feedback after riding in the shoes for several weeks.
FEATURES & TECH
The Hellion utilizes Ride Concepts proprietary soft and grippy Rubber Kinetics DST 4.0 MAX GRIP rubber compound for the first time on a low top with a microfiber upper. There is also a supportive midsole for comfort while the hexagon outsole shape is intended to increase pedal feel and grip in comparison with the original Hellion design. More features include a toe cap with TPU protection wards off the impacts and an antibacterial mesh liner to decrease odor. While some of this may sound like overkill, the Hellion is meant to be highly durable and protective but not overbuilt or overweight. 
---
MEN'S SIZING (US):
7, 7.5, 8, 8.5, 9, 9.5, 10, 10.5, 11, 11.5, 12, 12.5, 13, 14*, 15* *Size 14, 15 available only in Black/Charcoal 
WOMEN'S SIZING (US):
5, 5.5, 6, 6.5, 7, 7.5, 8, 8.5, 9, 9.5, 10 WOMEN'S (UK): 3, 3.5, 4, 4.5, 5, 5.5, 6, 6.5, 7, 7.5, 8 SIZING $140 MSRP US 
Weight: 442g (Men's 10) Weight: 365g (Women's 8)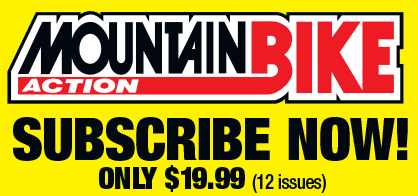 PRICING
$140
---
FIRST LOOK AND RIDE
Out-of-the-box, we are absolutely in love with the Hellion Elite's look and current colorways offered. Tieing them up and tucking the laces neatly away we first noticed a balance of rigidity. Not too stiff and not completely flimsy like a typical skate shoe might be. At the pedals, the Rubber Kinetics compound and hexagon outsole shape grabbed our pedals pins effectively with no unintentional slip-ups. The D30 and rubber compound work together and provide a great platform to absorb the trail ahead.  Even though we haven't had much time to fully test durability, we will say that the new Hellion challenges other brands. They have a very approachable price point set for the features and technology used. Slip into a pair and find out yourself!
Make Sure To Checkout This Video below where we Feature the Hellion More Top Products of the Week
---
---
Mountain Bike Action is a monthly magazine devoted to all things mountain biking (yes, that's 12 times a year because we never take a month off of mountain biking). It has been around since 1986 and we're still having fun.