FIRST LOOK: TREK FUEL EX
2023 Trek Fuel EX: The most versatile Fuel yet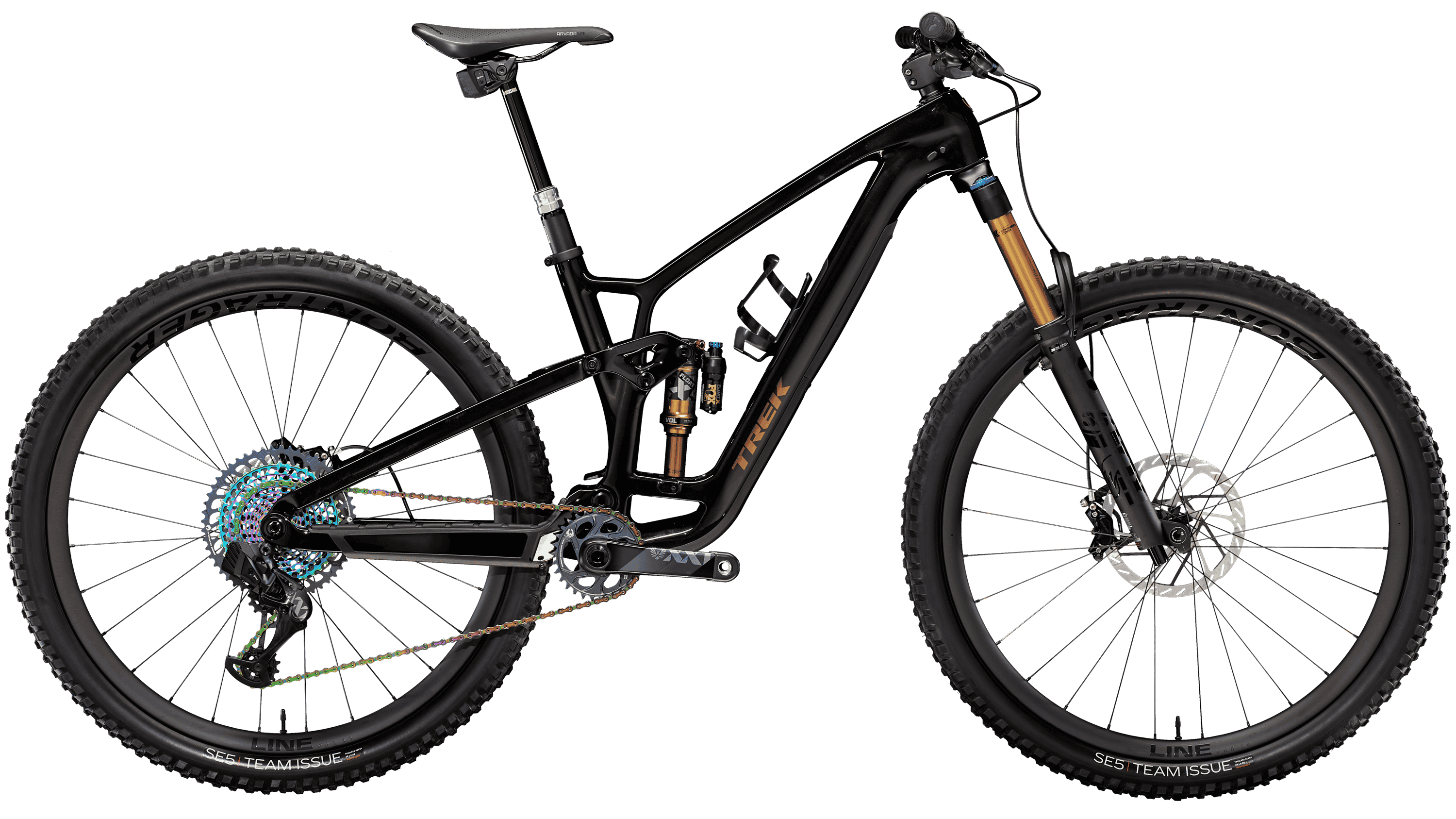 Trek has once again redesigned their staple trail bike, the Fuel EX to make it the ultimate trail bike. Upgrades include a progression chip to adjust the leverage rate of the rear suspension and adjustable headset cups with a 1-degree adjustment range to make the bike slacker or steeper as needed.
Trek has made the Fuel EX longer, slacker, and steeper. They've added 10mm of travel in the front and rear suspension to make it 150mm front, and 140mm rear travel. There is internal frame storage under the bottle cage mount on both carbon and alloy models. This new Fuel EX is being made with size-specific chain stay lengths to optimize rider position throughout the size range.
The Mino link is still present on this new version and has been optimized with upgraded hardware. The Fuel EX is also mullet compatible with a 160mm travel fork. Trek's Active Braking Pivot or ABP is still utilized on this new platform allowing better suspension performance under braking.
The full-length downtube guard is bolted on and removable which makes it easy to clean and safe to throw over the tailgate when shuttling. This is Trek's do anything, go anywhere bike and the upgrades to this new model is a tell tail sign of that.
Pricing will start at $3499.99 with the Fuel EX 5 which is the only model that is carried over from the previous year and does not have all of the updates of the new platform. The Fuel EX 7 which is the first of the updated alloy models is priced at $4399.99 and the Fuel EX 8 which is the higher end alloy build is going for $5299.99. The carbon versions range in price from the Fuel EX 9.7 at $5849.99 to the 9.9 XX1 AXS build at $13699.99.
Contact: www.trekbikes.com