First Ride: 2021 RockShox SID Fork Review
New RockShox SID
In the highly competitive world of Elite Cross-Country racing, every component must be top-notch. This is why RockShox poured their heart into creating the SID fork, a fork with a legacy of claiming World Cup victories. The new SID received a complete makeover with a new DebonAir air spring and a Charger Race Day damper. RockShox then updated the SID chassis with two options, the SID SL, built purely for racing and the SID, a beefed-up 35mm fork designed to better handle the rough stuff. The MBA Wrecking Crew got the chance to get an early spin on the more trail-friendly SID model featuring 120-millimeters of travel and larger 35mm upper tubes. We placed the fork on our Intense Sniper T and got to work putting in laps.
NEW SID Specs
$899-969
Wheel size: 29″
Travel: 120mm
Damper: Charger Race Day
offset: 44mm
Upper tube: 35mm tapered wall aluminum
WEIGHT: 1537g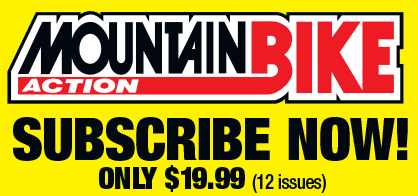 Features
Boost of confidence from an entirely new 35mm chassis optimized to be satisfyingly stiff and eliminate as much weight

 

as possible
New Charger Race Day Damper—RockShox's lightest production damper
New DebonAir air spring is tuned specifically to meet the demands of XC and maintains a higher ride height for increased confidence and control
New low friction SKF wiper seals provide long-lasting fork performance and improve feel
Maxima Plush damping fluid reduces friction and silences damper noise
Machined/anodized crown
New  fender compatibility
Signature SID Blue

 

and Ultimate High Gloss Black colorways
Ultimate foil graphics package
Remote options include TwistLoc remote
SID Ultimate Review
The popularity of 120-millimeter travel bikes has grown rapidly among riders looking to fill the gap between XC and Trail. These bikes blend the best of cross-country performance and Trail bike capability making them the perfect tool for long races or rugged courses. Our go-to bike for that category was our Intense Sniper T which paired well with our newly updated SID fork. We swapped the Fox Step-Cast 34 and replaced it with a bright blue fork we were excepted to keep quiet during our early testing. A task that proved to be difficult yet not impossible. Once installed and properly set to our liking we hit the trails ready to see what RockShox's new SID was all about.
From climbing to descending, the SID continues to impress. This stout fork combines the speed SID is known for with the Stiffness only a Pike's upper tubes can provide. Riders looking to step-up their cross-country bike will find the new SID the right tool for the job. Meanwhile, racers looking to save as much weight as possible will want the race-ready SL model. Throughout our ride, we rode the SID like a trail bike fork and found it held up to everything in front of it. From drops and jumps to speeding through rock gardens the new SID is here to make XC more fun again. Learn more about our SID and read our in-depth review in an upcoming issue of Mountain Bike Action Magazine.