First Ride: GT's All-New Force and Sensor
LTS suspension is back!
Suspension bikes have come a long way since their creation. Just ask GT. They've been designing and shredding squishy bikes for over 25 years. Starting in the 90s, GT helped innovate the world of full-suspension bikes with their very first RTS, which featured about two and a half inches of rear travel. The more famously known LTS model came just a few years later, boosting travel by a full inch, thanks to a new four-bar linkage design. The LTS even featured a RockShox SuperDeluxe shock with a trunnion mount, a highly desired shock then and even now. Of course, today's modern SuperDeluxe shocks make the old ones look prehistoric. The LTS was a bike ahead of its time, ridden by some of our sport's greatest figures.
GT's next suspension innovation was their i-Drive system, seen throughout the early 2000's. Moving into the 2019 model year, GT went back to the drawing board and scrapped previous designs while digging into their past for inspiration. The result: two all-new bikes with one dedicated to trail riding and another designed for enduro and all-mountain racers and riders. Both feature an updated version of GT's LTS suspension. Yup, you read that right. LTS (Linkage Tuned Suspension) is back with an all-new modern twist.
Force and Sensor
The all-new Force and Sensor might share the same DNA but are vastly different bikes. The Force, featuring 150mm of travel and 27.5-inch wheels, is always down to get dirty and eats up tough and technical terrain for breakfast and lunch while saving bike park laps for dinner. The Sensor, with its 130mm of travel and enough clearance for burly 29-inch tires, is an aggressive short-travel trail bike that punches well above its weight, or shall we say suspension class. 
GT's Factory Racing team played a crucial role in the development and testing of the new Force and Sensor, putting the bikes through their paces. "Straight away I could feel that the new Force had huge potential," said Martin Maes, GTFR team athlete. "Racing the bike and getting two podiums on the 2018 EWS circuit are a great achievement for the team!"

What's new: Force
Price: $2500-$5000
Frame: Carbon with alloy rear triangle or full aluminum (4 different models)

 

Wheel size: 27.5"

 

LTS (Linkage Tuned Suspension) Four-bar suspension system
Travel: 160mm/150mm
LockR Pivots
Coil or air shock compatible (metric sizing)

 

Threaded Bottom Bracket

 

Boost 148/110 hub spacing

 

Flip-chip adjustable geometry (+/-.75 of a degree in head angle and +/- 6mm in BB height adjustment)

 

Groove Tube technology (A groove at the top of the downtube houses the external cable routing)

   

Removable/replaceable ISCG05 Tab
Ample room for a water bottle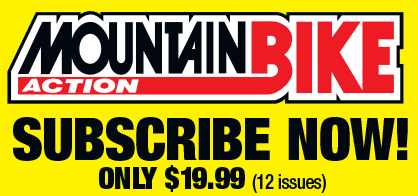 What's new: Sensor
Price: $1800-$5000
Frame: Carbon with alloy rear triangles, or full-aluminum frame (5 different models)
Wheel size: 29"

 

LTS (Linkage-Tuned Suspension) four-bar suspension system
Travel: 130mm F/R

 

LockR Pivots
Coil or air shock compatible (metric sizing)

 

Threaded Bottom Bracket

 

Boost 148/110 hub spacing

 

Flip-chip adjustable geometry (+/-.75 of a degree in head angle and +/- 6mm in BB height adjustment)

 

Groove Tube technology (A groove at the top of the downtube houses the external cable routing)

   

Removable/replaceable ISCG05 Tab

 

Ample room for a water bottle

First Ride
The goals for both of these new bikes was to design well-balanced machines with modern geometry, great serviceability and compatibility with the industry's current standards. GT made sure to strip the bikes of all proprietary parts, allowing riders to easily customize their bike to fit their needs. A flip chip was then added to both bikes to offer adjustability. Both bikes have modern geometries, that are long, slack and low; however, reach numbers on the Force and Sensor are not on the extreme end, as the end goal was a neutral feel. These bikes share many things in common, and while they might be considered siblings, they each have a mind of their own. 
After putting several hours on the Sensor, GT Factory Rider and young gun Joey Foresta had this to say about it. "I was really comfortable during my first run on the bike. I was surprised by how nimble and fast it was. The Sensor is perfect for most types of riding!"
The Force was the first bike we tested at the Trysil bike park in Norway. A family-friendly location full of smooth flowy trails, and gnarlier terrain just a short ride from town. We rode a mix of trails from flow tracks to high alpine trails and found the all-new Force handled everything quite well. Its steep seat tube angle placed us in a balanced position right in the middle of the bike. This caused our reach to feel a bit short, making us wonder if we should have gone up a frame size, especially when considering the low standover and seat tube height–an added benefit that allows riders to run longer-travel dropper posts. The Force didn't exactly "wow" us, but it is a good bike. Alright, even we'll admit that was a little contradictive, but the statement is quite true. The Force is very predictable, climbs well, descends well and offers an exceptional value on par with some consumer-direct brands, but with the added support of a brick-and-mortar store. Overall, we had a great time aboard the Force, popping out of corners and B-lining down the trails, all while doing our best to push the bike to its full potential. Out of the box, the top-end model could easily handle a local enduro race and with a few minor tweaks would be an EWS weapon. Need proof? Go check out the recent race results of GT Factory Racer Martin Maes.
The Sensor might have shorter legs and bigger wheels, but its geometry can best be described as aggressive. Featuring an identical head tube angle and a bottomless suspension feel, the Sensor comes ready for battle over any given trail. This bike actually surprised us and rewarded our poor line choices and hucks-to-flat with a subtle suspension feel that ate up rocks and progressed through the stroke, preventing harsh bottom-outs. The front end felt firmly planted during climbs, never wandering off like a curious puppy. This gave us the ability to stay on-line and clean climbs we were hesitant to attempt. A half-degree-steeper seat tube angle compared to the Force was also a contributing factor to the Sensor's climbing prowess. Of course, it's a good idea to keep in the back of your mind that this is a bike with only 130mm of travel and while it uses it well, it can become under-gunned on gnarlier trails. That said, this bike suits aggressive riders, those not looking to race but striving to have serious amounts of fun. The reach is only slightly longer, about 5mm, but it made a noticeable difference in comfort and confidence. Best yet, the Sensor has a starting price of just $1800. A model with a coil spring is also available for riders looking to get rowdy. During our testing with legendary rider Hans "No Way" Rey, we noticed he was running a 140mm fork with the flip chip in the high position. He claimed this made the bike more nimble as well as more capable. It also provided higher BB clearance for rocky and root-covered trails. When we get more time to test the Sensor at our home trails, we would like to further explore that setup. The all-new Sensor is not the lightest bike in its category nor is it the most technically advanced, but it is an affordable and very shred-worthy trail bike that will please a wide range of riders for the next few years to come. 
Photos by Otterstad/Trysil.com and Brandon Castelli
The GT Force and Sensor will be available in four and five models, respectively. For more information on the all-new Force and Sensor, visit www.gtbicycles.com and make sure to stay tuned for a full review of these bikes in an upcoming issue of Mountain Bike Action.