First Ride: Intense Primer S
Staggered wheels—29" front, 27.5" rear—mix the best of two worlds 
Intense Cycle established its brand during the heyday of American mountain bike racing. Their handcrafted frames were the envy of every racer and proved to be worthy of podium finishes more times than we care to count. More than 25 years later Intense continues to push their competition with race-worthy weapons. Off the racecourse, however, Intense offers a range of bikes built to rule the trail. With that said the line up we've come to know just received a drastic update going into the 2020 model year. Bikes such as the ACV, the Recluse and the Spider have been removed from the line and will be replaced by the all-new Primer family. 
The new Primer family consists of three models, Primer 27.5, 279 and 29. Wait a minute. What's 279? Well, the Primer S (Staggered) or 279 is an all-new model built off an identical frame as the 29er Primer but with the hottest new trend in mountain bike wheel-sizes — mixed. Yup, that's right the Primer S features a 29" front wheel and a plus-sized 27.5" rear wheel. Of course, bikes with wheel-sizes that vary in diameter aren't exactly a new idea, the execution of this idea with modern trail bike geometry has just barely begun to be explored. We met up with Intense at one of our more aggressive testing grounds in Simi Valley, California, to see what this modern mixed wheel-size trend is all about.
Quick Spec's 
The Intense Primer S uses an identical frame as its 29er brother with the only difference being frame color options.
Two Primer S models are available. An Expert model which sells for $3899 and a Pro model which goes for $5799
The bike features 140mm of suspension travel and a 150mm travel fork
Only Carbon frames are offered which have titanium hardware
All Primer bikes received a new carbon top link
The S model rolls on a 29×2.6" tire in front and a 27.5×2.8" tire in back.
A flip-chip in the linkage allows for a Low and Lower geometry setting
Internal cable routing is seen on all models
Frame specific dropper post lengths offer maximum travel for every size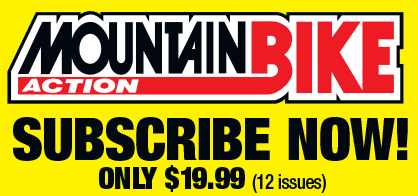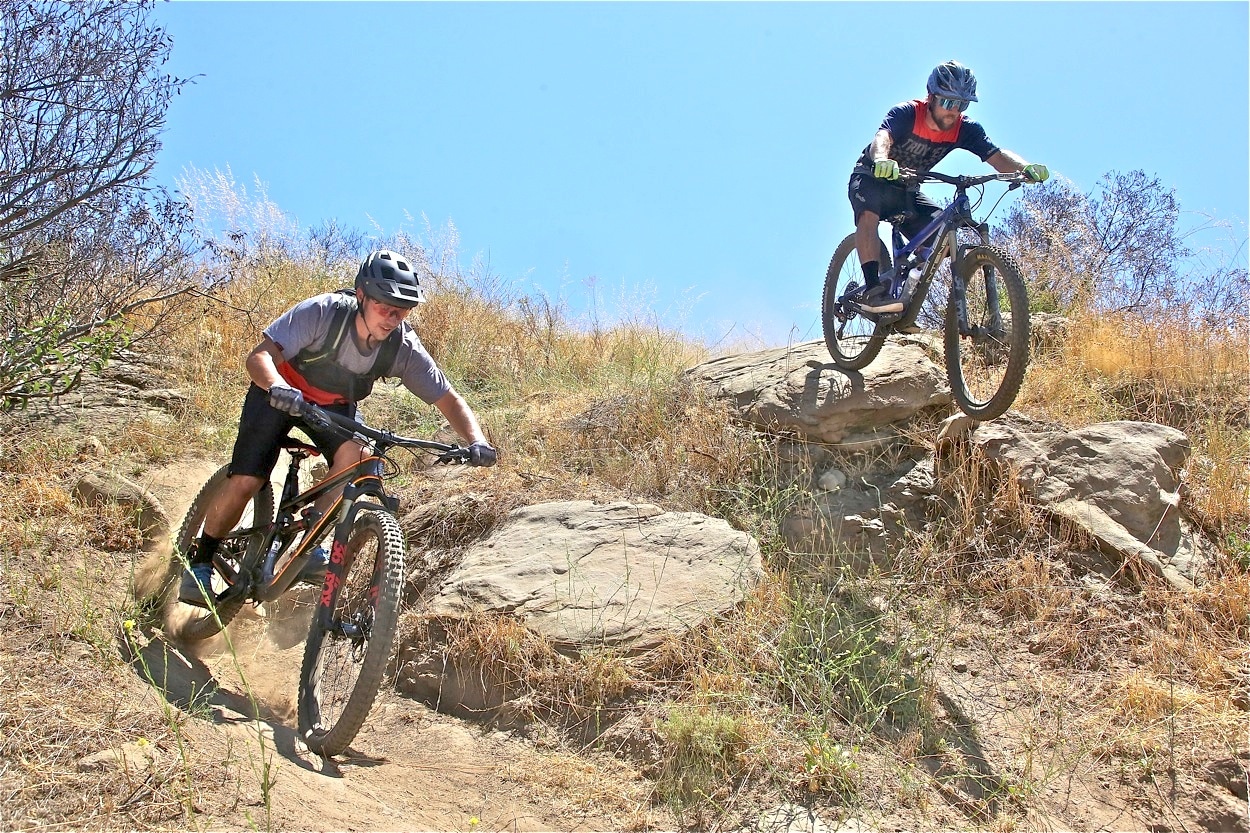 First Ride
As soon as we tossed our leg over the Primer S we quickly noticed something was different. Just sitting on the bike compared to the 29er model offered a downhill oriented feel. Keep in mind these bikes have an identical frame. The more aggressive feel is due to the rear axle sitting lower on the Primer 279 model (thanks to both the change in position of the flip chip on the frame as well as the smaller, 27.5″ rear wheel), causing the bottom bracket to drop and the head tube angle to become slacker. A downside, however, is that the seat tube becomes slacker limiting the climbing performance gains of a modern steep seat tube angle. All this considered, we hit the trails to shake down what the new trend of staggered wheels sizes is all about.
During our initial climb, we noticed the front end seemed to wander more than we were used to due to our weight being more rearward. This didn't hinder our ability to climb, but it took a little getting used to compared to its more planted 29er counterpart. Traction, on the other hand, was a plus, quite literally, considering our bike had a plus-sized 2.8-inch-wide rear tire propelling our bike up the hill. Once it was time to rip the downhill we felt our anticipation rise since we guessed that the mixed-sized wheels would excel during our descent. Our guess quickly became reality once we charged down the trails. The smaller wheel out back allowed us to slap the rear end into corners while the larger contact patch of our 29er front tire held traction well. The roll-over benefits of the 29er wheel were right on par with other symmetrical wheel sized bikes and the lower rear axle inspired confidence on steep chutes. Overall, the Primer S surprised and awed our test riders causing them to wonder if this could be the next big thing for mountain bikes. We plan to do a full shootout comparison between the Primer 29 and the Primer S in an upcoming issue of Mountain Bike Action Magazine.