First Ride: Pivot Trail 429
Introducing the all-new Trail 429
Pivot Trail 429
The Pivot Mach 429 Trail adds an aggressive twist to Pivot's full-suspension cross-country race bike the Mach 429 SL. These two bikes are vastly different in design and intended use but are quite similar in name. This created confusion for Pivot's dealer when ordering bikes, so to solve this issue Pivot renamed their new short-travel 29er with a more simple name – Trail 429.
The all-new Trail 429 is much more than a simple name change, in fact, the bike was completely resigned from the ground up. The rear travel was increased to 120mm and the geometry received modern updates including a longer reach, shorter chainstays, a slacker head tube angle and a steeper seat tube angle. The bike was given a Super Boost Plus rear end and now features a metric shock. The all-new Trail 429 brings the versatility and outstanding performance of the original Mach 429 Trail into the modern era. Pivot invited us to join them in Moab, Utah, so we could see for ourselves just how versatile this all-new machine could be.
"We shortened up the bike's rear end while increasing its reach," explains Pivot Cycles President and CEO, Chris Cocalis. "The overall wheelbase grew in length, which adds stability, but it's not so long that it takes away the bike's versatility. The shorter chainstays actually add to the Trail 429's ability to quickly accelerate and keep the bike nimble in tight conditions."
What's New: 
Full carbon frame featuring Internal cable routing
120mm of dw-link® suspension
No longer compatible with front derailers
Super Boost Plus 157mm rear end
Compatible with both 29 and 27.5+ wheel sizes
Large tire clearance
Ultra-short, 430mm (16.9") chainstays
DH inspired ultra-wide links and double upright swingarms supports
Long-and-low geometry for a confident, stable stance
Metric-sized Fox DPS and DPX2 shock options
Designed to work with 130 to 140mm-travel forks
Fits riders between 4'11″ and 6'7" (XS-XL)
Frame weight (size medium W/shock) 6.4 lb. (2.9KG)
10-year frame warranty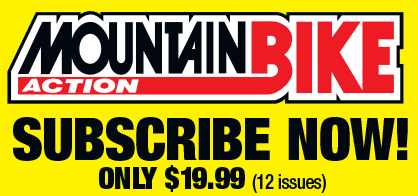 "Versatility is what made the original Mach 429 Trail our most popular bike," says Cocalis. "Our goal here was to retain that awesome range while improving the bike's descending abilities. People are pushing trail bikes harder and harder. The Trail 429 hits that sweet spot."
First Ride: During our stay in Moab we rode Mag 7 to Portal trail aboard the all-new Trail 429. Out on those technical and demanding trails, we found the Trail 429 performed well on the climbs easily poping over the large rock thanks to its 29″ wheels and efficient 120mm of dw-link suspension. On the descents, the bike was quick and nimble, all while providing a stable and predictable feel when barreling down the trails. The short chainstays made the front end feel light when hitting drops and the Fox shocks soaked the landings well. This was a sign of relief because if you have ridden Moab, you know just how big some of those drops to flat can be. The long front center gave the bike stability at speed and the while climbing the front end stayed planted. We're not quite sure if we noticed the added stiffness of the Super Boost Plus rear end, but with only a ride under our belt, it's hard to really test it. Overall our initial impression of the Trail 429 was that it's a capable trail machine designed to blast up climbs and rip down descents. We'll be spending a lot more time on this bike soon and look forward to further evaluating it on our home trails.
The Trail 429 is sold as a complete bike in six different configurations, ranging from $4,699 to $8,699. It's available now. For more information, visit www.pivotcycles.com/bike/Trail-429 and stay tuned for the full Moab experience in an upcoming issue of Mountain Bike Action magazine.