First Ride: Shimano's All-New 12-Speed XTR
Riding Shimano's XTR group in Crested Butte, Colorado
First Ride: Shimano's All-New XTR Group-set
 Shimano announced their all-new XTR M9100-series group in late May, but, it wasn't until a month after the release that Shimano invited the media to Crested Butte, Colorado, arguably the birthplace of mountain biking along with Marin County, to see and ride their new race inspired components. While a close glance at the components we rode revealed a small prototype logo, Shimano confirmed that these samples are what they plan to go into full production with. Shimano completely revamped the all-new XTR line by introducing multi drivetrain options along with their new Micro Spline Freehub system, as well as two new brake options, two new pedal options, and some additional components. Shimano continues the legacy of their race-inspired XTR series through their highly anticipated new groupset, and trust us, it's well worth the wait. 
History and development
XTR dates back to 1991 when high-performance components were beginning to be demanded by top level racers. With the spirit of XTR revolving around elite athletes, it only makes sense that Shimano would utilize the input of their top pros during the development process, however, in years past this was rarely the case. Shimano decided early on to survey their athletes and hand them prototypes sooner in the design process in order to build components that best suits the needs of the worlds most elite mountain bikers. 
Drivetrain
During early surveys with racers, Shimano's athletes asked for a cassette with a smaller 10-tooth cog opposed to the previous 11T cog. According to Shimano a 32-tooth chainring with a 10T cog is a taller ratio than a 34T chainring and an 11T cog. What this means in less technical terms is that a racer can sprint at a higher speed with a smaller front chainring. Furthermore, Shimano provided 4 cassette options for the ultimate rider tune-ability. 
The drivetrain we tested and what Shimano expects to be the most popular was their 1×12 system with a Wide Range 10-51T cassette. Riders and racers concerned about hitting the long derailleur cage required for the wide ratio can compromise with a shorter cage, providing more clearance and a tighter Rhythm Step 10-45T cassette. Marathon racers or riders looking for an even wider ratio can opt for a 2×12 system using Shimano's FD-M9100-D/E/M side swing front derailleur with three mounting options —Direct mount, E mount, and Mid clamp. Two-by drivetrains are designed to be used with a 10-45T cassette. The fourth and final option is an 11-speed drivetrain featuring a 10-45T cassette that reduces weight and shortens the chain, further lightening up the system. 
Freehub
Shimano introduced a new Micro Spline Freehub designed specifically for their new 12-speed XTR drivetrain. Micro Spline features a lightweight construction that works seamlessly with the system's new 10-tooth cog. As the name suggests, Micro Spline uses smaller freehub splines that protect the lightweight aluminum freehub from damage. The new hubs also feature Shimano's silent Scylence technology that improves acceleration and provides a quick 7.6-degrees of engagement. The freehub body is constructed from two driver plates that completely disengage when you stop pedaling, eliminating any freehub ratcheting sounds while coasting.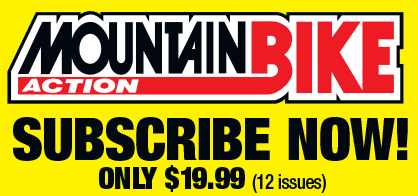 Brakes
Shimano introduced two new XTR brake options, one for cross-country and one for enduro. The new brakes feature a brace next to their bar-mount clamp, which is intended to increase the rigidity of the levers for a more consistent and more controllable feel. The 2-piston cross-country brake system is designed to be lightweight while still offering enough power to keep a speedy XC racer in check. The 4-piston Enduro brake was designed to prioritize power with a smooth braking feel. The all-new Enduro brakes are on par with the power of Shimano's downhill brakes but are easier to modulate making them ideal for enduro and aggressive trail riders. 
Other components
Shimano introduced their very first dropper post remote, featuring an ergonomic lever design with a smooth and light action. The remote's position can be quickly adjusted to meet a riders preference and is compatible with most cable actuated dropper posts on the market. The dropper remote can be installed in the same position as a left shift lever using Shimano's I-SPEC EV system.
Shimano then designed their own minimalist chain guide and while they state that a rider won't need to run a guide they believe any serious racer should install one to ensure the chain will never drop mid-race. It's a minor weight penalty, but well worth the added insurance. 
First ride
Starting with Shimano's new drivetrain we immediately noticed the system was quite a bit smoother than the previous XTR system. In fact, after we returned home from testing we went out for a ride on a bike with Shimano's previous XTR group-set. The latest version of XTR provides fast and quiet shifting thanks to its HyperGlide+ Technology. Shimano made shifting under load possible, which allows riders to sprint out of the saddle grabbing gears as they go. The new wide ratio cassette adds a 10% increase in gear range over its biggest competitor. Out on the trails in Colorado, our tester thoroughly enjoyed having that 1 extra tooth for when the trails got steep. The new 10-51 cassette is a great option for any rider looking for a one-by drivetrain with the widest ratio possible. 
Moving to the new XTR brakes, we tested both the cross-country and Enduro versions. The cross-country brake reduces weight and offered similar power to the previous XTR system. The power comes on smooth and gave us the confidence to charge fast XC trails. The Enduro brakes, on the other hand, are what impressed us the most. These new brakes have a similar level of power to Shimano Saints but are more easily controlled making them great for trail riding or enduro racing. Our favorite features of the new Enduro brake are the redesigned lever shapes that are taller than the previous model. In fact, from the shifters to the brakes and even Shimano's new dropper post remote, the ergonomic shapes and adjustability of the controls set the all-new XTR components apart from its competition. After a few rides with Shimano's new XTR we are truly impressed with its design and function. It's a stellar race-proven drivetrain crafted to meet the demands of a modern race bike. Look for the all-new XTR drivetrain come late Spring and keep an eye out for late model 2019 bikes.