FOX RAMPAGE PRO CARBON MIPS HELMET REVIEW – BIKE PARK TO RED BULL EVENT READY
Comfortable and stylish head protection for gravity riding.
FOX RAMPAGE PRO CARBON MIPS REVIEW
Tech features:
Fox makes helmets, body armor, apparel and a host of other things for MTB, moto and casual wear, and has a deep history of quality products. The Rampage Pro Carbon is their trusted helmet for World Cup racers, freeriders and casual senders alike. It features a carbon fiber shell lined with dual-density, in-mold Varizorb EPS foam, which they say balances weight with performance. The MIPS impact protection system is in use to protect the rider from rotational forces on impact with anything. There are a number of vents with injected-mesh vent screens to help with airflow and shield from dirt and debris. Fox has incorporated a moisture-wicking, antimicrobial, X-Static comfort liner and cheek pads that you can wash to keep that bad helmet smell at bay. Finally, they've attached the visor with screws that sheer off on impact to help keep any head or neck damage to a minimum.
Field test results:
We did everything from short climbs to ludicrous speeds at the bike park in this helmet. Our first impressions when trying it on were that it was tight in the cheek area. It came with two different cheek pad configurations of which we chose the slimmer and it was still tight. That is something we were willing to get over quickly due to the simple comfort of the helmet. It hugs the head quite well with no annoying pressure points in the back or on the sides. We didn't feel claustrophobic, either, because the wide face in the helmet and relatively low-set chin guard were hardly in view while wearing it. Ventilation is decent. We didn't exactly enjoy wearing it while climbing and were typically hot when standing still. However, once we got moving, it was quite good, and we were never in a major hurry to take the helmet off at the bottom of the mountain in the lift line.
HITS:
• Very comfortable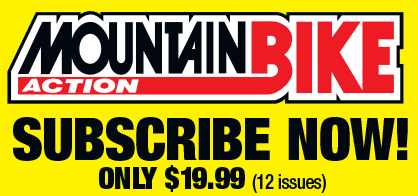 • Good visibility
MISSES:
• Snug cheek pad fit for some
• Average ventilation
STAR RATING: ★★★★★
Weight: 1267 grams
Certifications: Meets EN 1078, CPSC 1203, AS/NZS 2063, and ASTM F1952 standards
Price: $500
Contact: www.foxracing.com