Tested – FSA K-FORCE LIGHT ABS CRANKS
They're Seriously Light
Full Speed Ahead (FSA) produces mountain and road bike components, focusing on bars, stems, cranks and wheels, and its high-end components have been seen on some of the fastest bikes in the world.
FSA introduced the K-Force Light ABS cranks last year at Sea Otter. They are the lightest set of cross-country cranks available. Our gram-counting, tofu-eating, XC test riders couldn't wait to see if these cranks would give them an edge on the rest of the competition. We put the K-Force Light cranks through a gamut of cross-country races and long days of trail riding to see how they handled everyday abuse.
Tech Info: The K-Force Light cranks are the lightest production cranks that FSA has ever made specifically for cross-country racing. These cranks come in at a very impressive 432 grams for crank, BB, and single-ring setup. FSA offers these in 2x and even 3x options to suit a broad range of riders' needs.
FSA uses an oversized, hollow, 30-millimeter alloy spindle that will fit just about any bottom bracket shell with the right adapters. This larger spindle adds stiffness and allows for better power transfer when cranking hard on the pedals. The arms are hollow carbon fiber with a UD weave and a stout profile built around strength and stiffness. FSA integrated the spider into the cranks for a clean, streamlined look. The K-Force has a 169-millimeter Q-Factor with a 76-millimeter BCD that uses FSA's own chainrings and a MegaTooth profile designed specifically for 11-speed drivetrains.
These cranks are available in 170- and 175-millimeter arm lengths with a retail price of $631, which includes a chainring.
On the Trail: Out of the box we were pretty shocked at just how light these cranks were. The hollow-carbon arm felt practically weightless in our hands. This was the first chance we had to check out FSA's MegaTooth rings, and the name fits the bill. The teeth on the 34-tooth chainring are incredibly tall with a very aggressive profile, and it offers solid chain retention. We installed the cranks on a Trek Top Fuel with a BB92 bottom bracket shell. Installation was straightforward; we didn't have to experiment with spacers to find a snug fit.
After dialing in our Top Fuel, we hit the trails and found the K-Force to be an exceptionally stiff set of cranks. Under heavy loads and hard efforts out of the saddle, the crankarms didn't give us any unwanted flex. The 30-millimter spindle added to the overall stiffness, delivering a package that was ready to put the power down.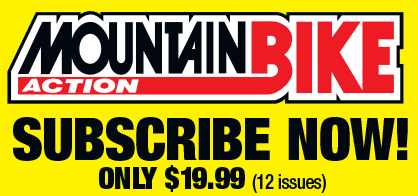 Our test riders were curious to see how the MegaTooth compared to other chainrings in this category. They were happy they didn't experience any dropped chains during their testing, and the tall, aggressive teeth retained the chain confidently on smooth singletrack and even chunkier bits of trail. We wish there were a pair of crank boots to protect the carbon from the occasional rock strike, and we would like to see a chainring that is officially 12-speed compatible.
After several months of hard riding, the K-Force cranks have stood the test of time. It's no secret that cranks can be expensive, and these are no exception, but they are a worthy upgrade for riders looking to shed some weight and gain an edge on the rest of the field.
Hits
• Crazy light
• Stiff
• High quality
Misses
• Expensive