G-Form Pro-X3 Knee Guards
Soft to the touch and hard as a rock
G-Form revolutionized the way we think about protection products with its innovative materials that harden on impact. These soft-shell pads can comfortably be ridden in all day while matching the protection capabilities of old-school hard-plastic pads. G-Form's X3 pads continue to offer science-based protection along with an updated fit and styling. This month the wrecking crew tried out some of the new knee pads to see how G-Form managed to improve upon previous designs.
Tech features: The X3 padding is offered for both knees and elbows using similar designs and materials. During our test we focused on just the knee pads, since they seemed to be a much more popular item among riders. Although the new X3 pads look quite similar to the X2 models, we spotted a few improvements we'd like to share with you. First of all, G-Form used small vent holes in between the padding to increase airflow and breathability. Next, G-Form added a soft inner layer that provides additional comfort, and then changed the design of the grippers to help keep the pads from sliding out of place. Similar to previous designs, the new X3s feature moisture-wicking, UPF 50+ fabric, along with the ability to toss the entire one-piece pad and compression sleeve into the washing machine. For those of you looking to dive deeper into the technology behind these pads, make sure to visit G-Form's website. Until then, let's look at how these pads handled our local trails.
Field test results: Our test riders have plenty of experience with G-Form's pads—from long days sweating in the saddle to epic crash stories where our knees came through unscathed. The X3 pads aren't all that different from previous pads, but small improvements in key areas add up to an excellent product. For backcountry trips or short jaunts, these new X3 pads did what they promised by providing a comfortable fit that breathes well and encourages riders to leave them on all day. We didn't notice any bunching or extra material, nor did our pads ever feel like they had too much compression. Of course, fit is always personal and subjective, but our group of testers found the pads offered exactly what they wanted. The only criticism was that some riders wanted a slightly taller sleeve, but other riders said the pads were as perfect as they come. With these soft-shell pads that provide rock-hard protection, you can't go wrong.
HITS:
• Improved fit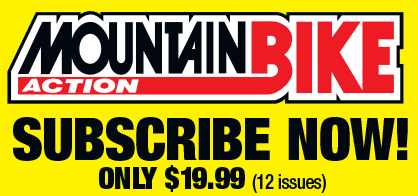 • Increased ventilation
MISSES:
• Some riders asked for taller sleeves
STAR RATING:
★★★★★
Price: $59.99
Contact: www.g-form.com