Godspeed To Fellow Rider, Andres Marin
This doesn't happen very often so when it does, it comes as a shock. According to a Riverside County Sheriff's news release Andres Marin began an 18-mile bike ride at the Skyline Trailhead (starting in Corona, California) around 7:00 a.m. on March 1, 2014.  Around 5:30 p.m., Marin telephoned home and said he was lost, but would try to make it down the hill before it got dark. Around 5:45 p.m., a search for Marin was initiated.  An initial investigation, using cellular network towers and a trail maps, revealed Marin was most likely on the south west side of the Skyline Trail; however, this could not be confirmed.  And all further attempts to communicate with Marin failed.

This photo of Andres Marin was posted on his Facebook page.
Due to extremely poor weather, rough terrain and unsafe conditions, rescue teams were not able to make it to the Skyline Trail. The weather also prohibited the use of helicopters in the search. A deputy was positioned at the Skyline Trailhead, and others patrolled other trailheads throughout the evening. During the night, search teams were organized and plans were made for an early morning search.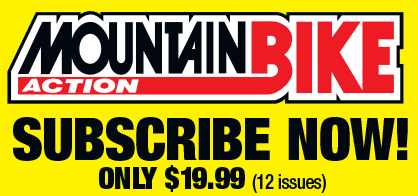 On March 2, 2014, at 6:00 AM, a command post was established at the Skyline Trailhead. At this time, climate conditions improved enough to allow rescuers to attempt to locate the Marin. Search teams from the Riverside Mountain Rescue Unit, Desert Search and Rescue, Sheriff's Off-highway Vehicle Enforcement Team and Sheriff's Aviation were sent to assigned search areas. The search teams were managed by the Sheriff's Emergency Response Team and assisted by the United States Forest Service.
At about 10:00 AM, Marin was located on the North Main Divide Road (United States Forest Service Road 3S04) in an Orange County portion of the Cleveland National Forest. A search team with a paramedic was dispatched to their location; however, Marin was pronounced dead at the scene. A short time later, the Riverside County Coroner arrived and took over the investigation. The cause of death is pending further investigation and autopsy, but there were no signs of foul play.
Anyone with any additional information about this investigation is encouraged to call Lieutenant Zach Hall at the Lake Elsinore Sheriff's Station at (951) 245-3300, or by email at [email protected]