How The Great American Outdoors Act Can Improve Trails Near You
How The Great American Outdoors Act
Can Improve Trails Near You
In June it passed the Senate, in July it passed the House, and earlier this month The Great American Outdoors Act was signed into law. The historic bill means billions of dollars a year in new funding for trails and our outdoor places, at a time when more Americans than ever depend on the benefits of trails close to home. Mountain bikers like you made it all happen by sending nearly 14,000 letters to your elected officials.
So, what's next?
In the short interview below, Caroline Tan with our marketing team asks IMBA Government Affairs Director Todd Keller about the new law. Caroline and Todd cover how much money the law really means for mountain biking, and how IMBA Local Partners, state agencies and mountain bikers must work together to net new funding for a trail near you.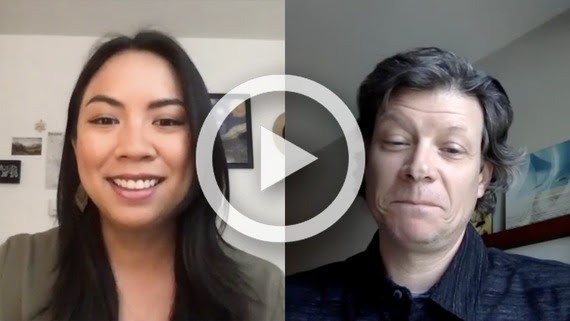 Abbreviated interview:
Caroline Tan: What resources will be available for outdoor recreation and how can trail communities tap into these funds?
Todd Keller: The Land and Water Conservation Fund is now permanently funded at $900 million per year as of 2019, and the fund is divided into two separate parts—federal and stateside. Add that to new resources for maintenance backlog on federal public lands and land agencies will have access to nearly $2 billion per year for the next five years.
CT: Some IMBA Local Partners are familiar with the Statewide Comprehensive Outdoor Recreation Plan or "SCORP," but many people might not know what it is. Can you explain?
TK: In order for the mountain bike community to see our projects funded we must participate in the development of these SCORPs. Funds from SCORP work are available to federal and state governments agencies only, not to private organizations and nonprofits.
CT: When will funds be available? How will they be dispersed?
TK: Funds will be available to agencies beginning fiscal year 2021, which starts this October 1st. The allocations as it relates to the maintenance backlog are: 70% to the Park Service, 15% to Forest Service, 5% to Fish and Wildlife Service, 5% to Bureau of Land Management, and 5% to Bureau of Indian Education.
CT: What will be vital for trails to benefit from these funds?
TK: Being present and engaged is critical when it comes to the SCORP process—really understanding the system with…
↓