Review – HT Nano AN14A Pedals
Designed for the world's best riders
HT Components was created in 2005; however, its roots go much deeper than that. HT's parent company began manufacturing bicycle spokes and nipples in 1954 and began manufacturing pedals in 1962. Decades of experience producing pedals led to the creation of HT Components, a high-end pedal company that works with the top mountain bikers in the world. Just to drop a few names here, we are talking about riders such as Aaron Gwin, Jared Graves, Kyle Strait, Connor Fearon and many more. These are some serious top-notch dudes who demand a lot from a pair of pedals. We recently got our hands on a pair of AN14A flat pedals. We agree these pedals don't have the catchiest name, but if you're a true flat-pedal enthusiast, you'll want to stick around to see what these pedals are all about.
Tech features: The AN14A pedals feature a large platform with lots of traction in a lightweight and durable package. These pedals measure 94x100x17 millimeters, which provides riders with great support, but they are not so big that you need to worry about hitting them on every rock you pass. The pedals are constructed from aluminum using a CNC machine and have CNC-machined chromoly spindles. Each pedal has a dual sealed bearing and a DU bushing. The AN14A pedals have 20 replaceable pins designed to offer riders maximum traction while out on the trails. Our test pedals weighed in at 475 grams and can be purchased anywhere HT pedals are sold for $130.
Field test results: We installed the AN14A pedals on our favorite enduro bike, strapped on our Five Ten flat shoes and took off for the trails. These pedals are a tad smaller than other pedals we've ridden but are far from the smallest. They fit the majority of our test riders well. We combined stealth rubber-soled shoes with these pedals and found they mated extremely well. It was almost as if we glued our shoes to the pedals. Once we applied pressure, our feet felt secure and movement-free. The pins came pre-installed on our pedals, and the height was perfect right out of the box. We beat up these pedals ride after ride, and they showed no sign of slowing down, other than the inevitable cosmetic damage from smashing rocks and other trail debris. Overall, we had nothing to complain about when it came to HT's AN14A pedals. They appeared to be bulletproof and provided our testers with comfort and support when ripping around our local trails. What else could you ask for from a pair of flats?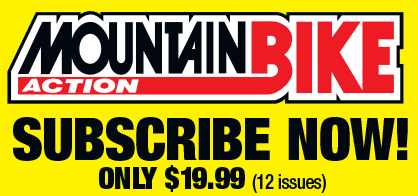 HITS
• Just the right size
• Excellent traction
• Durable design
MISSES
• Not as light as other HT offerings