Hutchinson Rolls Out Line Of "Tweener" Tires

The origins of the 27.5″ wheel size originated in France alongside the Hutchinson brand. Originally this tire size was primarily used for tandem and touring bicycles but has been adopted by the mountain bike industry as the new "optimum" wheel size. The industry chatter circulating confirms that this will be the next big mountain bike trend.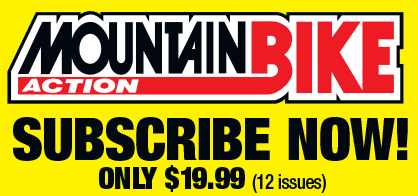 Hutchinson will launch three 27.5 treads, including two tires for cross-country and two for Enduro/All-Mountain. The cross-country riders get a Cougar 2.2 and Cobra 2.25 while the more aggressive riders will get to choose from the Toro 2.35 and Cougar 2.4. All these models are produced in France at the Montargis factory. They are all Tubeless Ready and include Hardskin bead to bead reinforcement and Race Riposte triple compound and knob reinforcement.
Additionally, Hutchinson United Ride Downhill team is assisting in the development of a wider downhill version. Hutchinson's ultimate goal is to lead this tire size market sector.