LEATT Heritage Video Series
How and why was Leatt started in the first place? The story is an emotional and inspiring one, to say the least. What happened to instill this passionate drive in Dr. Chris Leatt, the brand's founder, to design a protective neck brace for extreme sports? Watch Episode 1 of our very first Heritage Series to find out…
"Our vision within Leatt, in terms of all our products, but specifically helmets is not only to produce a product that works well in terms of mitigating injuries, but is also lightweight and aesthetically pleasing. Of course, you can have the best product on the market in terms of preventing injuries, but if it's not lightweight or comfortable to wear, nobody's going to use it" Dr Chris Leatt
The Leatt neck brace is a product, designed to reduce the risk of severe neck injuries. This episode of the Heritage Video Series illustrates the challenges of introducing a product into the market with no international safety standards and no prior testing or design data. Starting from scratch, Dr. Chris Leatt and the biomedical engineers at Leatt managed to create a piece of personal safety equipment that has now been proven to reduce the risk of severe neck injuries by up to 89%* (*EMS Action sports Study).
Furthermore, this episode once and for all busts the reoccurring myth that neck braces are responsible for collarbone fractures. Find out why, straight from Dr. Chris Leatt.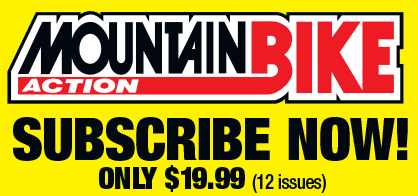 "The DNA of Leatt is really one of innovation, where we look at what is required within the industry and try and try and produce an answer to a problem. Rather than just take a product and just reinvent it to add to our product mix." – Dr. Chris Leatt
Leatt's Protection Range has evolved over time as we continue to innovate and produce the most protective yet comfortable products.
"Our vision within
Leatt
, in terms of all our products, but specifically helmets is not only to produce a product that works well in terms of mitigating injuries but is also lightweight and aesthetically pleasing. Of course, you can have the best product on the market in terms of preventing injuries, but if it's not lightweight or comfortable to wear, nobody's going to use it" – Dr. Chris Leatt
---
Mountain Bike Action is a monthly magazine devoted to all things mountain biking (yes, that's 12 times a year because we never take a month off of mountain biking). It has been around since 1986 and we're still having fun.