LONG TERM REVIEW: DELIUM TIRES DELIVER SOLID PERFORMANCE AND AFFORDABLE PRICING
Big bang for the buck
Delium is one of the largest producers of bicycle tires and tubes in the world, and you may never have heard of their brand name before. The Indonesian company was founded in 1956 and has been making bike tires since 1970. Their past production lines have been largely for OEM tire brands. They make motorcycle, scooter and agricultural tires as well. While Delium isn't new to producing tires, its direct-to-rider MTB lineup is brand new to the tire game. With a price point that is nearly half of what some top-end offerings sell for, these tires could be a true game-changer.
Delium claims its tires can "match or exceed our competitors' performance by focusing on product innovation and development," which is a big promise considering the wide range of excellent options available these days. With the retail prices set well below competitors' offerings, we knew that Delium could deliver a tire relatively cheap. We mounted sets to some test bikes to see if after a few hard trail miles we would agree with their assertion about the sidewalls' rugged versatility.
TECH FEATURES
Delium's mountain bike tire lineup consists of four different tread patterns and three different casing and rubber options. Each tire is available in the sizes and tread configurations that make sense for riding XC, trail or gravity applications. The Fast and Steady treads are designed for cross-country or trail applications and are available in Light or All-Round casing options. The more aggressive Versatile and Rugged tires, designed for enduro or gravity applications, are available with All-Round or Reinforced casing options. Tire pricing is determined by the casing type. When we first recieved and tested these tires, the Light tires retail for $35, All-Round for $45, and the Reinforced for $55. Like most components and bikes these days, their prices have gone up to $38 for the Light models, $48 for All-Round, and the Reinforced now runs $58.
Delium sent us its Versatile and Rugged tires in the All-Round casing for testing. This casing features a triple rubber compound with a medium 60a rubber center; soft, 50A side knobs; and a harder base layer. It also features a cut-resistant Aramid sidewall and is fully tubeless-ready, like all Delium's offerings. Delium's packaging states its All-Round tires weigh "about 1000 grams," and on the website it claims they weigh between 950 and 990 grams. Our tires tipped our scales at 1022 grams before we installed them. All Delium tires can be purchased directly from the website.
FIELD TEST RESULTS
Delium's tires have a knob profile that is similar to that of many leading tires on the market. We can think of a couple of tires from other leading manufacturers that look similar to these tires, and that's likely the reason they deliver performance that's nearly on par with many of our favorite tire options. The Rugged looks a lot like a Maxxis Assegai, and the Versatile reminds us of a WTB Verdict.
We used the Rugged as a front tire. It delivers ample traction that borders on oversteer in grippy conditions. On looser terrain, the tire still hooks up nicely and provides great braking traction. The Versatile tread has a more open tread pattern and a faster-rolling feel and can be used at the front or rear. The profile is slightly rounder and delivers predictable grip, but it doesn't corner quite as predictably as the Rugged.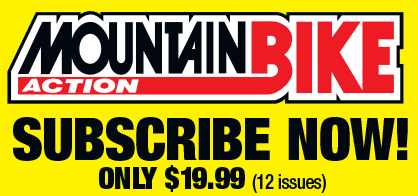 The middleweight All-Round casing provides adequate support and flat protection and lasted the duration of our test without incident. These tires are on par, weight-wise, with a Maxxis EXO+ tire with similar tread. The rubber compounds also feel somewhat comparable to other multi-rubber treads, with a good mix of wear resistance and overall grip. The overall feel of Delium's tire casing and rubber combo isn't as well-damped and supple as that of a high-end tire. We were able to find the limit of grip while riding some of our favorite loose turns that we can practically ride by braille. While the traction with Delium tires is predictable, high-end tires produce more confidence-inspiring grip for high-speed and loose conditions.
Delium tires offer more performance than we expected at a price that we still can't believe is real. The new lineup also keeps the buying process simple by minimizing the number of options and confusing marketing terms. Once we had ours properly set up, any performance gap compared to tires twice the price became highly debatable among our test riders. Bottom line: the tread patterns are new but familiar, and the construction is very good. The ride quality is nearly on par with many of our favorites, The performance impressed even our most skeptical test riders, and at this price, we'd be hard-pressed not to recommend them as a solid option with arguably the best overall value of any tire on the market.
HITS:
• Good traction
• Durable
• Incredible value
MISSES:
• Casing not as supple as higher-priced tires
STAR RATING:
★★★★★
Price: $48
Contact: www.deliumtires.com