LOOK TRAIL FUSION FLAT PEDAL REVIEW – AFFORDABLE GRIP FOR YOUR FEET
All the grip, all the colors.
LOOK TRAIL FUSION FLAT PEDAL REVIEW
Tech features:
These new Trail Fusion pedals are Look's most recent venture into affordable flat mountain bike pedals. They're made from a composite material with a platform area of 107x105mm and have eight medal pins per side for optimum grip. Each pedal is 18mm thick with a Q factor of 61.5mm. A chromoly spindle floating on two sealed cartridge bearings helps keep the pedals spinning smoothly for a long time. They are offered in five different colors: lime green, ice blue, red, purple and black.
Field test results: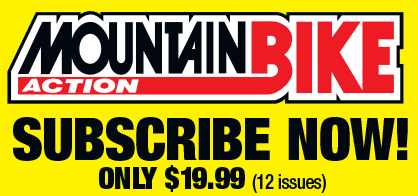 We've ridden Look's Trail Fusion pedals across a variety of terrain, from Mammoth bike-park laps to flowing around the local pump track. There are eight traction pins on each side of the pedal with the front and rear five being longer than the middle three, providing a bit of a concave feel while riding.
To say there is plenty of grip would be an understatement. In fact, for certain types of riding like pump tracks and dirt jumps, we found them to have too much. This extra grip was welcomed in more technical trails where we'd normally have our feet blown off by chatter or pedaling effort. This was the case with every pair of shoes used on these pedals.
Price: $60
Weight: 331 grams
Contact: www.lookcycle.com