MANITOU JACK DROPPER SEATPOST REVIEW – SOLID AS A ROCK
Imitation is the sincerest form of flattery.
MANITOU JACK DROPPER SEATPOST REVIEW
Tech features:
Rather than developing an all-new dropper post, Manitou chose to use an existing Bikeyoke Revive Jack dropper-post design for its new Jack dropper post. The post is available in either 30.9 or 31.6mm diameters and in three drop options—80mm, 160mm, and 185mm—for improved handling when you need it. Its cartridge can be bled externally via a 4mm hex and is fully rebuildable by a mechanically inclined rider, and Bikeyoke has a great video walking you through the process. The only part that is made by Manitou is the remote lever, and unlike many others on the market, it's included with the post. It features a cartridge bearing for smooth action.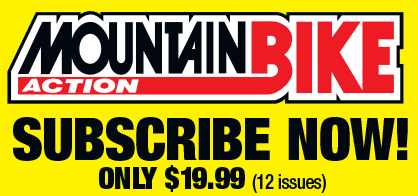 Field test results:
Installation of the post and remote are drama-free, although it's worth noting that the cable has a barrel end that's less common than the cylindrical-shaped derailleur cable typically used. The cable is clamped at the lever and is easy to set up. Action at the lever is incredibly light and short—among the best feeling we have used. Our only gripe with the lever is its many pointy edges and somewhat sharp lever end. We have seen riders' thighs get punctured by dropper levers. The post itself worked flawlessly with months of use. We never had to reset the hydraulic system on this post but know from others we have used that it works well. Nothing lasts forever so the fact that this post is so service friendly puts it high on our favorites list.
Price: $400-$430
Weight: 553 grams (post, 30.9x185mm drop), 49 grams (lever)
Contact: www.hayesbicycle.com