Flat-Pedal Shootout
Over the past few years, flat pedals have become more popular among trail and enduro riders alike. While diehard racers tend to prefer the performance gains of clipless pedals, flat pedals provide more freedom to go foot out in corners or hike the trails with improved comfort and traction. The wrecking crew has been riding a variety of flat pedals and figured it was time to finally put them all to the test. So, without further ado, let's dive into this seven-pedal showdown.
Deity T-Mac pedal
Deity is a premium component company supplying parts to some of our sport's most daring athletes—case in point, the signature Tyler McCaul pedal, which can be seen on the bikes of many elite riders. Deity's T-Mac pedals were the second thinnest and lightest in our test. The pedals offer a supportive symmetrical shape and a platform that measures 110mm × 105mm. The pedals are 14mm thick and feature 14 pins per side. Deity is known for making parts blend in or pop out, so they made the T-Mac pedals available in eight anodized colors.
On the trail: Deity offers the coolest looking pedals with their symmetrical design and sleek lines. The T-Mac pedals offer the most pins per side for amazing traction, and the overall thickness falls in the middle of its contenders. Not only did Deity's pedals hold up to our testing, they have also been proven to handle Red Bull Rampage drops. The symmetrical shape gave our test riders a planted feeling and made it easy to quickly place rider weight over the axle. The only downside of Deity's T-Mac pedals is the cost. These are the most expensive pedals in our test. Some riders may be looking for a more budget-friendly option; however, if you want quality, durability and a great design, you'd be hard-pressed to find a better pedal.
Price: $168.99
Weight: 409 grams
Contact: deitycomponents.com
Kona Wah Wah II pedal
The Wah Wah II pedals from Kona Bicycles feature large sealed bearings that are 100 percent serviceable to ensure longevity and durability. The pedals share the same overall claimed length as the iSSi Stomp pedals seen later in this shootout, but, comparing them side by side, the Wah Wah II pedals seem ever-so-slightly longer. Bigger riders will find the 120mm × 118mm profile perfectly sized to handle their Sasquatch feet. The bearings are also a standout, providing a smooth feel, but we quickly found that the pedals aren't compatible with most crank arm boots. The pedals have 8 pins per side and have a slim design at just 13mm thick. Kona made sure these pedals would add some flash to your ride by making them available in five different colors. Furthermore, Kona offers a composite Wah Wah pedal for riders on a budget.
On the trail: Our test riders with bigger feet really appreciated the large size of the Wah Wah II pedals, and the thin profile Wahv provided clearance over rougher sections of trail. The Kona pedals had the fewest pins per side, but they didn't seem to offer any less traction. Some of our test riders even preferred the Wah Wah pedals because they could easily reposition their feet while riding. All in all, Kona's Wah Wah II pedals offer a sturdy build that will satisfy riders with larger feet.
Price: $120
Weight: 430 grams
Contact: konaworld.com
iSSi Stomp pedal
Another pedal company that seems to do it all is iSSi. The company offers a line of clip-less pedals designed to work with flat SPD cleats along with road pedals and flat pedals. The Stomp pedals from iSSi offer a large platform that measures 120mm × 112.5mm. These pedals are 18mm thick and have 11 pins per side. The pins can be flipped to change their height from 5.5mm to 4.5mm. Stomp pedals are constructed with two sealed bearings and one bushing to ensure durability and come in four color options, allowing riders to customize their bikes.
On the trail: The Stomp pedal from iSSi offers a large platform that provides excellent traction. The full-length axles ensure these pedals are in it for the long run, and the adjustable two-sided pins offer customization. We opted to run the shorter pins on the sides of our pedals and the taller ones near the front and back. This combination gave us the ability to stomp our heel or toe for grip and easily reposition our feet when needed.
Price: $115
Weight: 466 grams
Contact: rideissi.com
OneUp Aluminum pedal
OneUp's aluminum pedals were the thinnest and lightest pedals of the bunch and featured the most unique shape. Unlike some of the other pedals we tested with a concave platform, OneUp designed its pedals with a convex shape to aid in arch support. The pedals measure 115mm × 105mm and offer 10 pins per side. At just 12mm thick, OneUp's pedals provided the most ground clearance, resulting in fewer pedal strikes. These pedals are available in seven colors as well as a composite option that cuts the price by more than half.
On the trail: OneUp's pedals quickly earned our respect for several reasons. First of all, these pedals are not only the lightest of the bunch but are the thinnest, too. They may not be the cheapest pedals in the lineup, but they're not the most expensive either. The convex shape felt great while riding and allowed our testers to easily roll their weight forward and back. The pedals took plenty of abuse throughout our testing and kept spinning smoothly due to the large bearings. If your idea of a quality pedal is ultra-thin, lightweight and built tough enough for your next enduro race, then OneUp's aluminum pedal may be the perfect pedal for you.
Price: $125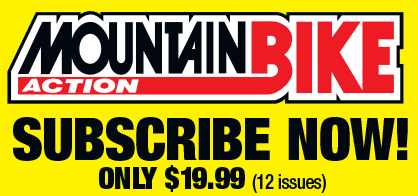 Weight: 365 grams
Contact: oneupcomponents.com
Shimano Deore XT pedal
Shimano's clip-less pedals are known for being incredibly durable, so much so that we have used the same pair for over a decade with excellent results. Experiencing the legendary performance of these pedals has been limited to clipless pedal users until just recently. Shimano's Deore XT flat pedals are made with trail and enduro riders in mind. They offer two different sizes, 10 pins per side and a thickness of 20mm. For our test, we opted for the larger size that measures 110mm × 115mm. These pedals are only available in one color option.
On the trail: Considering Shimano's long history designing pedals, we held the new XT flat pedals to the highest standards. These pedals had the thickest platforms out of all our test pedals and also seemed to be on the heavier side as well. On the trail, we immediately found a comfortable foot position with lots of grip due to their concave shape. The chromoly spindles seemed sturdy and on par with the quality Shimano is known for. It's not likely that Shimano's XT pedals will reach the same level of stardom as their clipless cousins, but if you're looking for a strong and durable pedal built to handle a decade of riding, you'd be hard-pressed to find a better set.
Price: $99.99
Weight: 514 grams
Contact: bike.shimano.com
Crankbrothers Stamp 3 pedal
Crankbrothers is a dominant force in the pedal market with its popular Eggbeater clipless pedal design. The company also works with many elite-level athletes to bring quality flat-pedal options to market. The Stamp collection offers the most options for flat pedals that we have ever seen. The base-model Stamp pedals are made from composite materials, while the pedals we tested are built with aluminum bodies and steel axles. Crankbrothers' premium Stamp pedals are built with titanium spindles. Along with the long list of materials used to offer pedals at different price points are two size options. The smaller size works best for riders with size 5–10 feet, while the large pedals work for riders with size 10–15 feet. Our large test pedal measured 114mm × 111mm and was 16mm thick. Stamp pedals offer 10 pins per side and use bearings to keep them spinning smoothly. Stamp 3 pedals are offered in three different colors; however, more colors are available for other Stamp models.
On the trail: Crankbrothers made sure every rider could find an affordable Stamp pedal by offering a wide selection of pedals ranging in price from $50 to $300. The Stamp 3 pedals fall into the middle of the price range, balancing the needs of the average rider. The pedals have a solid platform that grips well. Stamp pedals can be easily serviced, and the pins can be adjusted to meet riders' needs. One complaint we had with these pedals (along with Deity and Shimano pedals) was that the pins can only be removed from the tops, which inevitably will be rounded off by the time they need to be replaced. All in all, Crankbrothers Stamp pedals are a good choice for those who want options in pedal construction.
Price: $99.99
Weight: 460 grams
Contact: crankbrothers.com
HT AN14A pedal
HT is well-regarded for its line of pedals that include clipless and platform options. The AN14A pedals were the smallest in our test, making them ideal for riders with small feet. At just 94mm × 95mm, these HT pedals are tucked away from rocks and roots while you are ripping down the trails. The HT pedals feature a profile that's 17mm thick and provide traction with 10 pins per side. The pedals are constructed with dual seal bearings and DU bushings and are available in five colors.
On the trail: The HT AN14A pedals received the most abuse throughout our testing and kept on going. These pedals are tough as nails and ready to go season after season. The HT pedals had the smallest platforms of the pedals we tested, and it was noticeable when our riders with Sasquatch-sized feet hopped on them. These pedals are also on the heavier side, coming in just behind Shimano's XT pedals. The redeeming factors are durability and price. Coming in with the lowest price may make HT's pedal an attractive offering for budget-conscious riders.
Price: $80
Weight: 475 grams
Contact: ht-components.com