MBA Product Test: Boyd Kanuga Wheels
Boyd Kanuga Wheels
If you're unfamiliar with Boyd Cycling, you might not know this craft wheel manufacturer specializes in high-end wheels for road, gravel and cyclocross. Boyd Johnson, the company's namesake, is a former professional road cyclist who started the company in 2009. Ever since, Boyd has become well-known for solid 700c offerings—not the lightest, not the burliest, but certainly high-quality products that perform well.
Boyd's MTB lineup features two wheelsets intended for cross-country and trail riding. The carbon-rimmed Ridgeline wheelset goes for $1650, but we decided to try out the more attainable $700 Kanuga alloys, which are a great value when you consider every Boyd wheel is meticulously handbuilt in Boyd's Greenville, South Carolina, offices.
Tech features: The alloy-rimmed Kanuga wheelset comes with 25mm inner-width hookless rims for 27.5-inch and 29-inch wheels. Rear-hub options are a 135mm standard quick release, a 12mm × 142mm thru-axle and a 12mm × 148mm Boost thru-axle with a standard Shimano/SRAM-compatible free hub or SRAM's XDR driver. Front wheels have the option for a standard QR 100mm axle, 15mm × 100mm thru-axle or 15mm × 110mm Boost thru-axle. With valve stems installed, our 28-spoke, 29-inch, 15mm × 110mm front wheel weighed 980 grams; our 32-spoke, 29-inch, 12mm × 148mm rear hub weighed 790 grams.
A big part of Boyd's quality is the construction process. Each Boyd wheel goes through a wheel stress-relieving process at three points of the build. Often after the first ride on a new wheel, the spokes can stretch slightly, leaving a fresh wheel out of true, and it can stay untrue for the rest of its life. Boyd wheels are stress-relieved multiple times throughout the build process to ensure out-of-the-box reliability.
One of Boyd's first priorities when designing the Tripel hub was to increase the outer diameter of the drive-side bearing. As gears continue to get bigger—50-tooth rear cogs are now standard for most drivetrain manufacturers—more torque is being applied to the rear hub. To ensure longer bearing life, Boyd engineered the Tripel to employ a 17mm OD bearing on the drive side with a 12mm ID to resist premature bearing wear due to axle flex.
Field test results: A key feature of Boyd's latest Tripel hub is the 3.5-degree engagement. The Kanuga's freehub offered quick engagement, thanks to its six pawls all engaging at the same time. Each pawl is designed with three "tips" that create 18 contact points to produce its 3.5-degree engagement. The result is a freehub that responds quickly to pedal input and, thanks to the shape of its pawls and leaf springs, the Tripel rear hub is able to roll with relatively low friction.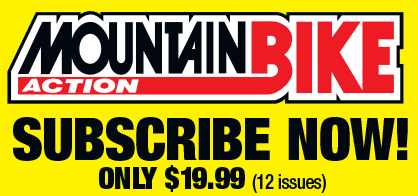 And although not a telltale sign of quality, we appreciated the Tripel's beautiful sounding freewheel—the high-frequency ratcheting noise made by the multiple pawls in the freewheel is a pleasing mechanical sound; it's music to the ears, yet not so loud that it's obnoxious like some other top shelf freehubs.
One feature we came to appreciate after long-term testing was the unique shape of Boyd's tubeless valve stems. Rather than using a round ring nut, Boyd engineered an egg-shaped outer lock nut. Over time, the outer seal/ring nut can become contaminated with sealant, dirt and debris, and seize in place. This can be disastrous on a long ride when you get a flat and find yourself in the middle of nowhere, unable to remove the valve stem and mount a replacement tube. Boyd's wingnut-shaped ring nut helps ensure this will never happen.
Recently, we've seen an increase in enthusiasm for aluminum rims for their capacity for compliance. While carbon can be stiffer in some applications, it doesn't hurt to have a little give in areas like the rim to provide a bit more resilience over the life of the product. This was certainly our experience with the Boyd Kanugas, as the rims continued to roll straight and true throughout the entirety of our testing. And when you consider carbon-rimmed wheels can often be twice the price of aluminum-rimmed wheels, we were more than pleased with the performance of the Kanugas.
---
THERE ARE SO MANY WAYS TO GET MOUNTAIN BIKE ACTION