MBA Product Test: Garmin Edge 530
Garmin Edge 530
Garmin computers have long been popular among road and cross-country racers looking for a tool that can help with fitness training. The Edge 530 builds on Garmin's reputation with added features gravity riders will love. Along with the many functions we've come to expect from any Garmin product, the new Edge 530 places Trailforks maps at your fingertips and can even rate how hard you shred. The wrecking crew decided to attach a few Edge 530s to our bikes to see if this new computer could be the ultimate tool for mountain bikers like you.
Tech Features: The Edge 530 is feature-rich, and while we could go on and on listing everything it can do, we'll do our best to focus on what mountain bikers will appreciate most. The new Edge is roughly 3 inches tall and 2 inches wide with a 2.6-inch color screen. Garmin claims this computer weighs about 76 grams and says the typical battery life is right around 20 hours. A standout for gravity riders is its new ability to track mountain bike dynamics. The 530 tracks data points such as jump count, jump distance and hang time. It also measures a data point called "grit," the measurement of a ride's difficulty. The higher the grit score, the tougher the trail. Flow is another data point the 530 measures, and in this case, lower numbers are better. Flow measures how smooth you are down the trail and takes into account cornering speed to generate a number you can beat the next time you ride that trail.
The ability to sync with the Trailforks app is also a welcome feature. This can show you heat maps of popular trails and will even alert you of upcoming forks in the trails, so you can feel like a local even when riding a trail for the first time.
Cross-country riders who prefer the climbs over the descents will find the Edge 530 offers data for them, too. The ClimbPro feature allows riders to see the remaining distance and grade left in an ascent to better gauge how much effort they should give.
Field test results: Getting started with the Edge 530 requires some patience and familiarity with Garmin computers. Navigating the seven buttons that surround the Edge 530 quickly becomes intuitive after a few rides for regular Garmin users, but new users may face a slight learning curve. Getting the data points you want to see on screen is likely to take an evening of playing with your computer, but let's face it, after purchasing one of these, we expect you'll be happy to spend some quality time playing around with it.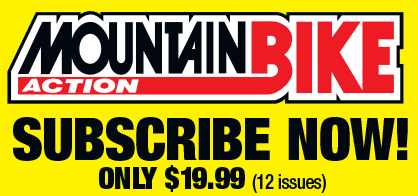 Out on the trails, the Garmin paired quickly with our heart-rate monitor (sold separately) and connected to satellites within a minute or so after we turned it on. The basic functions worked as expected; however, the new mountain bike dynamic features were what we were most excited to try. We went to one of our more playful riding areas littered with jumps and berms to see how the feature would work. As soon as we landed off the first jump, a message popped up on the screen saying, "Great jump," along with a quick list of stats, including our speed, distance and hang time. After our first lap, we saw our flow score and headed back out to try to beat it. Charging a little harder while trying to stay smooth improved our score. The grit and flow scores are quite motivating for riders who already love seeing their stats on platforms such as Strava or Garmin Connect. If you happen to be the type of rider who is a total geek for data, like some of our wrecking crew members, then the Edge 530 will put an impressive list of metrics at your fingertips.
Price: $299.99
Contact: buy.garmin.com
THERE ARE SO MANY WAYS TO GET MOUNTAIN BIKE ACTION