MBA Product Test: SDG Components JR Pro Kit
SDG Components

JR Pro Kit
Treat your grom to parts that fit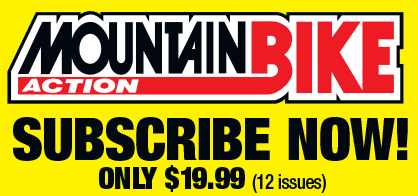 The youth category is an emerging market in mountain bikes and accessories. Not many companies offer specific products for children, but a few astute brands have recognized the unique needs of smaller riders.s SDG specializes in the bicycle's touch points—producing a variety of saddles and grips for adults—and now offers kid-specific equipment.
The Jr Pro kit from SDG is the industry's first all-in-one premium youth component upgrade kit. The package comes with a saddle, pedals, handlebar and grips for $150. Intended for riders 5 years and older on bikes with 18- to 24-inch wheels, all the pieces are downsized to be ergonomically optimized for better performance and control for little hands, feet and posteriors.
Tech features: All of the parts are proportionally sized for kids under 5 feet tall. The saddle is a mini replica of SDG's popular Fly Mtn seat. The Jr Pro offers the same ergonomic padding and nose platform with protective Cordura side panels to increase durability.
Smaller shoes require a smaller platform, which is why SDG decided to create the Slater 90 pedals with a scant 90mm-by-90mm square cage. The nylon composite body has a low profile and spins on a sealed DU bushing with a chromoly axle and replaceable steel pins, just like a premium adult flat pedal.
With the Jr Pro kit, SDG decided to finally address a major problem with all performance bikes available for children—adult grips. To offer a smaller grip, SDG had to create a specific handlebar. Made of 6061 aluminum, this bar features a 31.8mm stem clamp that tapers to 19mm at the bar's ends; standard handlebars taper to a 22.2mm outer diameter. The reduced outer diameter allows for a smaller grip but requires a solution to mount cockpit controls, such as brake levers, shifters and a dropper post lever, so SDG provides four nylon shims to attach all the traditional-sized controls to the 19mm Slater bar.
Field test results: Shopping for kids' complete mountain bikes, you'll find oversights in many parts specs. Some come equipped with adult saddles or gigantic pedals that you'd want to replace. Few modestly priced bikes come perfect out of the box, and with few kid-specific parts on the market, it can be a challenge to swap out any inappropriate parts.
For our test we outfitted a 20-inch fat-tired MTB with the Jr Pro kit. The convenience of the Jr Pro kit is its primary value. As a bonus, the color-coordinated parts look pro, which is a kid- and parent-pleaser.
Exchanging the stock parts was easy using a few Allen keys and a pedal wrench—until we encountered our bike's SRAM Grip Shift rear shifter. While Grip Shift is fairly uncommon on high-end bikes, it can be found on more entry-level bikes—like kids' bikes—making the Slater Jr grips' 115mm length possibly too long on one side. This could be a common hurdle; however, it doesn't take away from the overall value of the Jr Pro kit. Simply trim to size—matching the stock grip length—with a pair of sturdy scissors, and you can flip the grip so the lock-on bolt mounts to the outside of the bar to keep the Grip Shift-to-grip interface smooth.
A good guide for handlebars is to match bar width to your hands' width in a pushup position. Many riders fine-tune their bars using this rule, so we decided to apply it to our tiny test rider as well. Our 8-year-old pilot stood just 3-foot-11, so after a few sessions on the stock 650mm-width bar, we decided on a trim. This might not be necessary for every kid, but we wanted to go all the way with our customization. Matching the size gave our young rider more control, which meant more fun and a safer ride.
Overall, the sizing of all the SDG Jr Pro kit components worked well for kids' smaller hands, feet and posteriors. This kit could really help dial in a bike with 18- to 24-inch wheels. When it comes to young riders, providing more control can mean more than just increased performance; it can increase safety and fun.