MBA Product Test: O'Neal Pinned Pro Shoes
O'Neal Pinned Pro Shoes
Jim O'Neal discovered his passion for racing at a young age back in the early 1960s after borrowing a motorcycle from a friend and entering that bike in an off-road race. Just like that, Jim was hooked. His love for two wheels led him to develop motocross and cycling gear for top riders and racers. Now, with over 50 years of experience, O'Neal has some serious skin in the game. In fact, O'Neal even makes gear for South African downhill legend Greg Minnaar.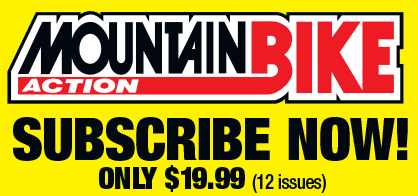 O'Neal gear proudly sports the company motto, "Enjoy the Ride." This month we grabbed a pair of O'Neal's new Pinned Pro flat pedal shoes to do just that. Our pair of test shoes went straight from the box to our feet so we could determine their pros and cons.
Tech features: Many attributes make the Pinned Pro shoes from O'Neal one of a kind. The shoes combine a honeycomb sole pattern with a unique Honey Rubber material to offer a great balance between grip and rapid foot repositioning. See, when it comes to flat-pedal shoes, too much grip can keep your foot stuck at a funky angle, while not enough grip will result in cut-up shins.
The next issue O'Neal wanted to resolve was keeping rocks and dirt from getting into your shoes. O'Neal accomplished this by adding a Lycra ankle gaiter. The higher cut and inner ankle protection also prevent the crankarm from bashing your ankles.
The Pinned Pro shoes offer a more casual look and feature a lace-up closure system. The shoes are designed to provide a satisfying blend of rigidity and flexibility for maximum comfort whether climbing or descending. With a range of sizes from 7–13 (U.S.), most riders will find a size that fits just right. O'Neal sells these shoes for $90 and claims they weigh 820 grams per pair.
Field test results: Our test riders have developed a habit of shaking the dirt out of their shoes before they put them on their feet. To our surprise, after we spent a few days riding the Pinned Pro shoes, we noticed our shoes were completely free from sand or debris inside.
Throughout our testing, the Pinned Pro shoes performed well, checking off all the items on our list, including a sturdy pedaling platform, ample grip over gnarly trails and jumps, and comfort for all-day rides. After multiple test rides, we can attest that these shoes embody all the company has learned about quality over 50 years of producing products. These shoes were designed for everyone with a passion for cycling as strong as O'Neal's passion to keep riding fun.