MBA WRECKING CREW TESTED: HAMMERHEAD KAROO 2 CYCLING COMPUTER
A new way to connect and display
In the middle of a 63-day, 3000-mile cycling journey across the United States, Pieter Morgan felt the need to make a better GPS for cycling. Although recently acquired by SRAM, Hammerhead was first launched by Morgan (CEO) and Laurence Wattrus (head of technology) with several products, including the Karoo Cycling GPS, with the idea literally conceived while Morgan was on the bike.
You've all likely heard of the top brands in the cycling computer world that provide both information and real-time data of your performance; however, some smaller brands, like Hammerhead, are gaining recognition and shaking things up. Unlike some, this computer uses an Android-based operating system with a smartphone-style touchscreen and visual navigation. The Karoo 2 has been released with an all-new look, hardware and software.
TECH FEATURES
This latest take from Hammerhead is ultimately designed for cyclists. The Karoo 2 makes it easy to go on structured workouts, follow or create routes, access accurate maps, connect to third-party apps, give real-time data (power, speed, cadence, etc.) and even keep your loved ones updated on where you are.
The Karoo 2 comes with one 31.8mm out-front handlebar mount that uses Hammerhead's proprietary mounting system. A plate also slides into the device as an adapter that makes the Karoo 2 attachable to the more common Garmin interface. It also comes with a lanyard, USB-A-to-USB-C charging cable and a handy quick-start guide. Powering on the device, the brilliantly bright Dragontrail Glass screen comes to life. The matte finish of this glass has anti-glare properties to make the screen visible in different lighting situations and is also scratch-resistant. If you are not a touchscreen fan, the Karoo 2 can be controlled entirely with the four grippy buttons along the sides of the device. The body is also water- and dust-proof to an IP67 rating with an over-molded outer bumper in case of impact.
The battery size is meant to balance with the design of the computer, with 12 hours of ride time in normal conditions with medium battery drain. The USB-C port offers charge speeds up to 30 percent power in 30 minutes and 50 percent in one hour (from empty). Packed inside are 32 gigabytes of storage with enough space for maps, workouts and updates that are all running on a Quad-core Qualcomm processor and CPU with 2 GB of RAM. The Karoo has Bluetooth 4.0, Wi-Fi, GNSS/GPS accuracy and connects to ANT+. Users can also connect to Global 3G and 4G LTE cellular band coverage with an additional upgrade of a SIM card. All ride data, including sensors, GPS and workout details are recorded to a FIT file.
THE SETUP AND RIDE
For smartphone users, the setup is relatively intuitive. We'll likely see more third-party app capabilities over time, but during our testing time, it worked with Strava (rides, segments, and routes), Ride with GPS, Training Peaks, Komoot and Xert. We also set up the smartphone notifications to keep us up to date while simultaneously tethering a cellular network for live tracking. For others to see you, a unique URL is e-mailed to you to be shared with your friends and family any time you want them to follow your rides. Hammerhead is constantly sending out updates to build new features, fix bugs and better the experience for the modern rider.
Once the device is mounted to the bike, smartphone-like operation over the touchscreen allows for fast interaction on the map, menu selections and setting up profiles for rides. Many of the same swiping and pinch-to-zoom gestures are used on your phone. Notably, we rarely used the touchscreen unless we were typing in a route or destination. We even turned the screen off in some cases to prolong battery life. The side buttons are ideal during a ride, so you are not messing with a touchscreen.
The Karoo 2 shines with navigation and heads-up commands for a planned route. We also appreciated downloading maps for anywhere in the world and planning a route right on the device. Of course, it was better to make routes beforehand and seamlessly upload them with Hammerhead's Dashboard, but sometimes you may want to try a new route and improvise. The detail on the maps is also impressive, as we found marked sections of fire road and different trails we didn't know about before in our own local spots. Pinching in even further, there are nifty points-of-interest icons appearing for bathrooms, campsites, stores, cafes, etc. Overall, the display is excellent and functions smoothly, even when loaded up with maps and routes. It is bright, colorful and on par with phone technology.
The riding profiles and data field pages are all very straightforward, and riders tapping for changes will likely know what pages/data fields they want to have displayed. Our favorite visual option for data was Climber, which detected approaching ascents. This feature will pop up and give a complete breakdown of the climb ahead. When you are not on a climb, you can swipe the Climber drawer up to see all the upcoming climbs on your route. Each segment is color-coded to its average gradient. At the end of the day, it is easy to read and simple to upload rides after combing through all the ride data.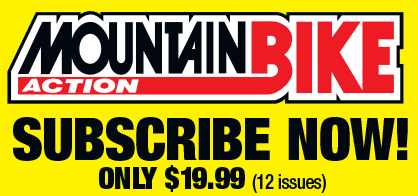 FINAL WORD
We've tested the Karoo 2 through numerous updates, and while we did get a bit annoyed at how many there are (some with layout changes right before a ride), this is all for good reason that shows in the final product. Hammerhead has designed an impressive unit for $399 that is packed with technology. Hammerhead plans on continual updates to be compatible with rapidly changing components and features in the market. The device is priced competitively compared with options from other brands with similar features, but unlike most others at this price, the Karoo boasts more storage with a state-of-the-art screen. Overall, the new Karoo 2 can make it even harder to choose a cycling computer that is best for you.
We feel this is best on the bike of any tech-smart or navigation-peckish rider who would value screen clarity and visuals as being worth the cost. This unit is excellent for the serious cross-country rider who needs the data during training, as well as the type of rider who likes to venture into the unknown where the navigation capabilities of the Karoo 2 soar. We also see this unit as a hit with an endurance/bikepacking mindset, thanks to its reasonably long battery life combined with Hammerhead's navigation accessibility. There's a new computer in town, and it looks to be here to stay. 
HITS
• Excellent navigation with intuitive functions like a smartphone
• Fast uploading and smooth integration with other devices/cycling apps
• Long-lasting battery life for multiple rides
MISSES
• Frequent tech updates may bother some riders
STAR RATING
★★★★½
Price: $399
Weight: 131 grams