MBACTION.COM Review: Ergon GE1 Enduro Grips
For some, ergonomic grips are an acquired taste, while others seem to gawk at their existence, while even others seem to have a can't-live-without-them stance. Few riders seem to lack an opinion about them, which makes them ever more intriguing. Here at Mountain Bike Action, we too have mixed opinions amongst our staff. The Ergon GE1 grips are designed for wide handlebars, where riders hold an aggressive stance and are gripping the bars at their very ends.
Starting out with their appearance, the new Ergon GE1 grips are far more subtle in their ergonomic appearance than many other grips. They don't have extended flanges for additional palm support, nor are there numerous indentations that conform to specific fingers. Rather, the grip takes on a rather standard shape that only varies in select areas. On the underside of the grip, closest to the brake lever, there's a ridge for the last pivot point of the index finger to wrap around. With the ridge essentially creating a ledge for the index finger to wrap around, it enabled us to hold a more solid grip on the bar. Although this only occurred when our index finger wasn't on the brake lever, which isn't that often. The slight, but noticeable, angle at the outer edge of the grip additionally added comfort and stability in an area that can often feel hard with traditional grips.
Among the best futures of the grips are their extremely durable ends. We openly admit that we're the rider who lays the bike on its side while resting, rather than leaning it up against something. The ends of these grips felt dirt, sand, concrete, granite and asphalt. In the end, they were still holding up great with only surface scratches. Quite refreshing after having experiences going through the ends of grips after only a few rides.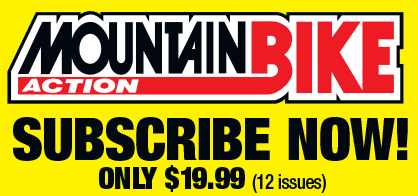 The direction of the textures are designed to work against downward twist of the wrist on the bars during aggressive riding. While this may sound like Grade-A marketing lingo, we were surprised to find it actually worked. To test whether or not we were the victims of the placebo effect, we replaced one of the grips with an original stock grip and took to our local trails. We found a noticeable difference while twisting our hands on the grips while casually pedaling. When the trails reached their aggressive points, it was hard to distinguish whether the same twisting motion naturally occurred while riding. That being said if it would help us in a potential disastrous grip-slip, we'll take it.

Aright, we have to address the fact that these are considered "enduro" grips, because it was really the only gripe we had with them. We understand enduro is the big name and catchphrase amongst the bicycle community at the moment, but there should be a limit to its usage. However, in the end it's what the product delivers that matters, rather than its name. We enjoyed using the Ergon GE1 grips and have continued to use them after reaching our test conclusions. The subtle ergonomic shape enabled it to provide slight variances in shape and density to promote additional control and comfort, without the bulk and awkwardness of a traditional ergonomic grip. Regardless of its shape and feel, the durability of the Ergon GE1 grips were enough to keep us using them while having numerous other choices. Durability is especially important when paying $35 for a pair of grips.
__________________________________
THERE ARE SO MANY WAYS TO GET MOUNTAIN BIKE ACTION:

Mountain Bike Action is a monthly magazine devoted to all things mountain biking (yes, that's 12 times a year because we never take a month off of mountain biking). It has been around since 1986 and we're still having fun. You can start a subscription by clicking here or calling (800) 767-0345. Also available from the Apple Newsstand for reading on your iPad, iPhone or iPod Touch.
Contact us via email at [email protected]
____________________________________