MBACTION.COM Review: Fouriers Control Curve Handlebar
Fouriers, is a component manufacturer located in Taiwan, producing everything from narrow-wide chainrings to high-end carbon bars. One of their bars is the Control Curve. Why is the Control Curve such a unique bar? It features a slight upwards bend near the on the ends of the bar to give the rider more support and to remove pressure from the muscles and nerve between the thumb and index finger.

Our test bars were 760 millimeters wide (though they do come in a 680 version as well) with 20 millimeters of rise. The bars sweep back 9 degrees and have a 5mm rise near the end of the bar that Fouriers calls the Sweet Spot, creating the ergonomic position that makes the Curve so unique. The 215 gram weight makes this aluminum bar fairly competitive. All of this is included in a $90 price tag.
Given the nature of the bend of the bar, we were limited to what type of grips we could use. Lock-on grips would not work, so we were forced to just use slide on options. Since Fouriers has been testing the Curve with ESI grips, we followed their recommendation for most of our testing process. Once we had the grips mounted, adjusting the bar took some trial and error. Fouriers put a "sweet spot" decal on the bar to show where they think the rise should be set up, which provided some much-needed help.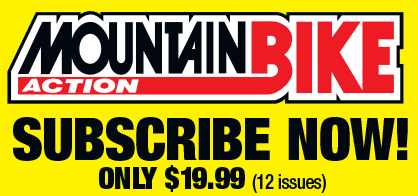 We expected to feel a bigger revelation with these bars than we did. Off the bike, the rise was very noticeable, but once on the trail, the bar felt very subtle, this was in large part due to the ESI grips. (Grip diameter plays a large part in actually being able to feel the Sweet Spot.) Thicker grips toned down the subtle curve with the result of just making a large bar diameter. Descending felt a bit awkward at times due to the 5mm rise making the reach for the brakes intermittently sketchy. The bar did provide, however, a nice hand position spot for long climbs which did allow our upper bodies some relief.
Since this product is focused around comfort and fit, these bars could have a specific impact for the right rider. For our testers, none felt the need for the 5mm rise on the end and none liked being limited to just one grip style. If a rider has specific aches or soreness in her/his hands or forearms, then this bar could be a solid option to make the ride a little more comfortable.