Mountain Bike Action New Products: Hydro Super Sport Hydration Drink
Hydro Super Sport
Hydration Drink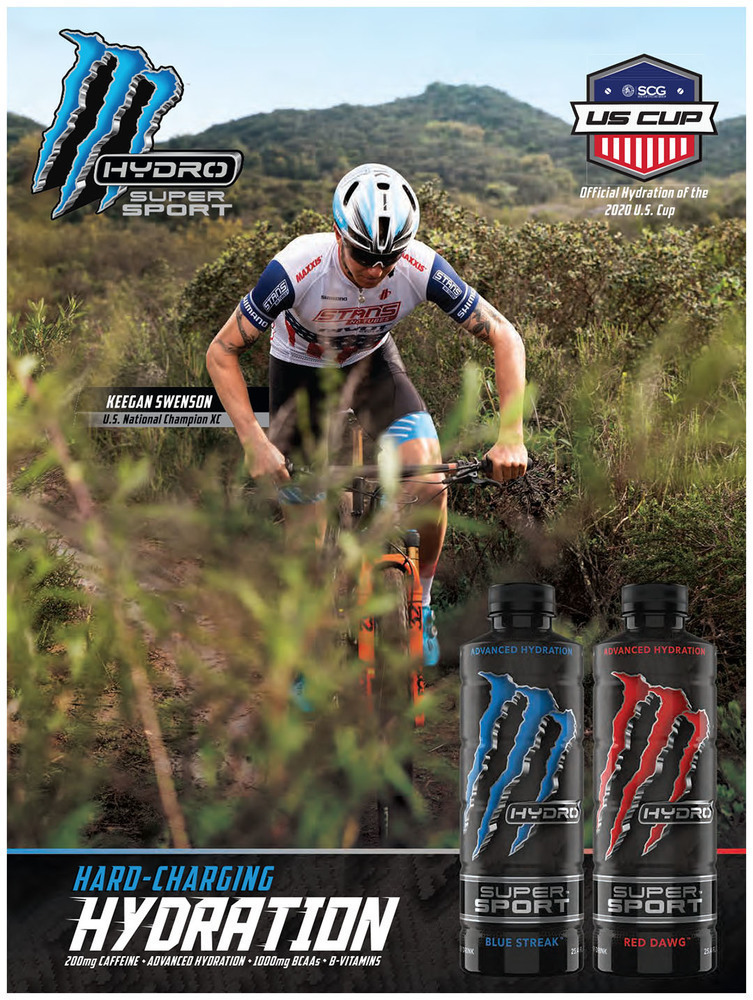 Official Hydration of the 2020 U.S. Cup Race Series Rider:  Keegan Swenson U.S. XC National Champion 
HARD-CHARGING
Built on the backbone of brand Hydro, new Hydro Super Sport adds key functional ingredients like BCAAs, calcium, magnesium and additional caffeine, delivering a true multifunctional, performance hybrid drink that quenches thirst and offers superior hydration as well!
Contains just 70 calories per bottle and available in two great flavors.
200mg CAFFEINE ♦ ADVANCED HYDRATION ♦ 1000mg BCAAs ♦ B-VITAMINS
---
Mountain Bike Action is a monthly magazine devoted to all things mountain biking (yes, that's 12 times a year because we never take a month off of mountain biking). It has been around since 1986 and we're still having fun.
Call us at (800) 767-0345