Mountain Bike Action Shootout Special Edition
Shootouts have always been a popular feature in Mountain Bike Action because everyone likes a good race. And believe us, many of our shootouts are super-tight races.
We have gather our bike, product and apparel shootouts from the last few years and put them all in a 100-page Shootout Digital Special. We even included our coverage of the Sea Otter Classic's dual slalom competition. What is more of a shootout than two racers going bar to bar?
To purchase the $5.99 special issue, you need to download our free App. This App is what you need to purchase, download and read our monthly Mountain Bike Action and special issues like the Shootout Special (the Wheel Wars and the soon to released 2014 Buyers Guide are popular specials too) to read on your Apple iPad or iPhone.

Here is what you get in the Shootout Special.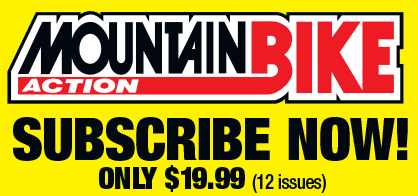 Bike shootouts.

Component shootouts.

Protective gear shootouts.

THERE ARE SO MANY WAYS TO GET MOUNTAIN BIKE ACTION:

Mountain Bike Action is a monthly magazine devoted to all things mountain biking (yes, that's 12 times a year because we never take a month off of mountain biking). It has been around since 1986 and we're still having fun. You can start a subscription by clicking here or calling (800) 767-0345. Also available from the Apple Newsstand for reading on your iPad, iPhone or iPod Touch.Contact us via email at [email protected]
_______________________