Mountain Bike Action's New Bike Day: MeekBoyz 24″ Beast Downhill Bike
MeekBoyz
24″ Beast Downhill Bike
By MeekBoyz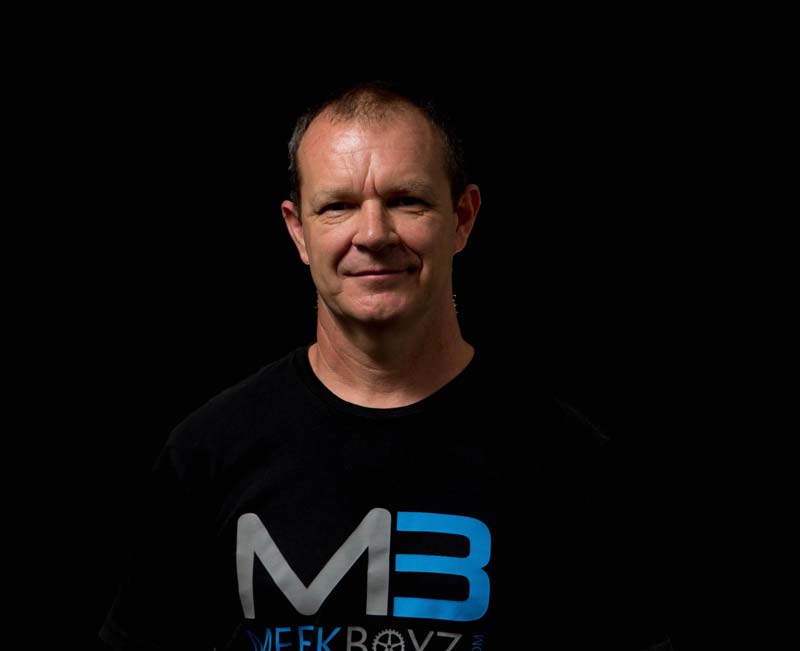 At MeekBoyz we provide the WORLD'S BEST downhill bikes for children. We help young people to achieve the goal of becoming high-performance downhill riders.
We have solved the biggest, current problem in kids' downhill riding and kids no longer have only to choose from B-grade bikes that they have the ability and skill level to outride. Our custom, full-suspension bikes offer significant and instant advancement in high-performance riding. We are creating new possibilities for our new riding generation.
Toby Meek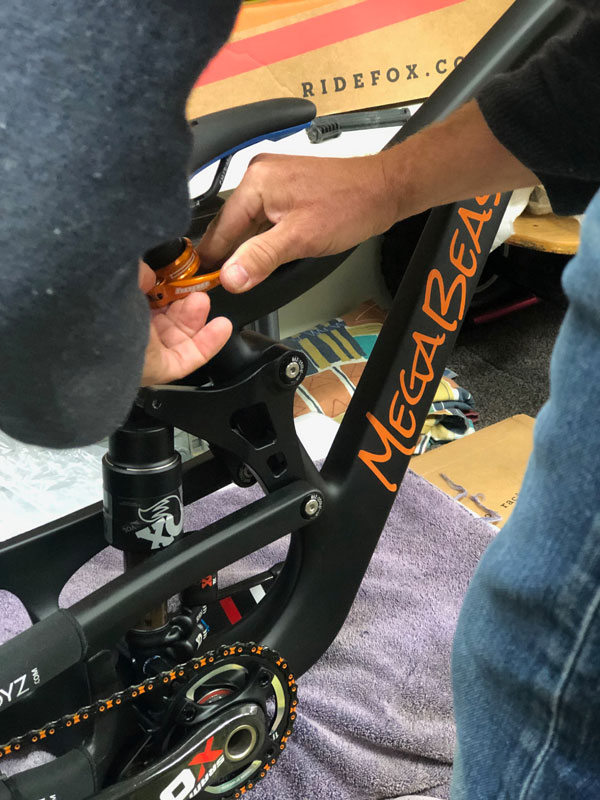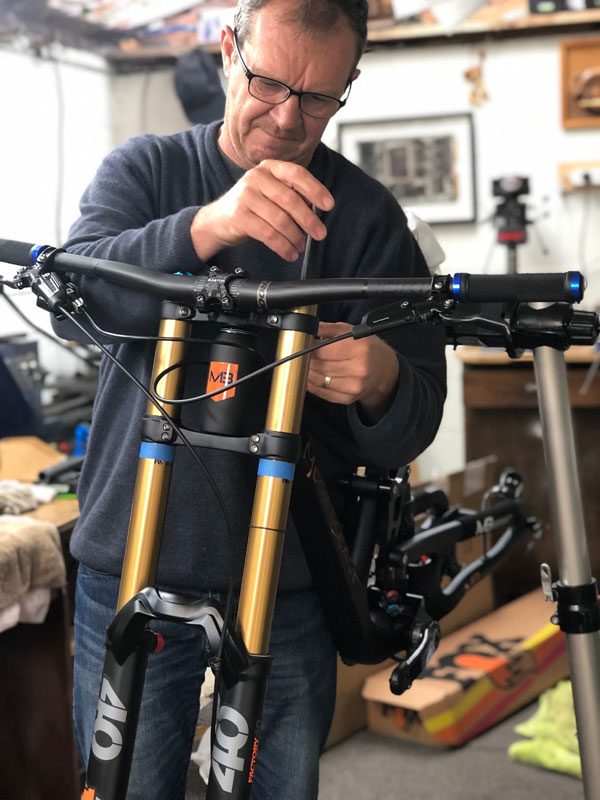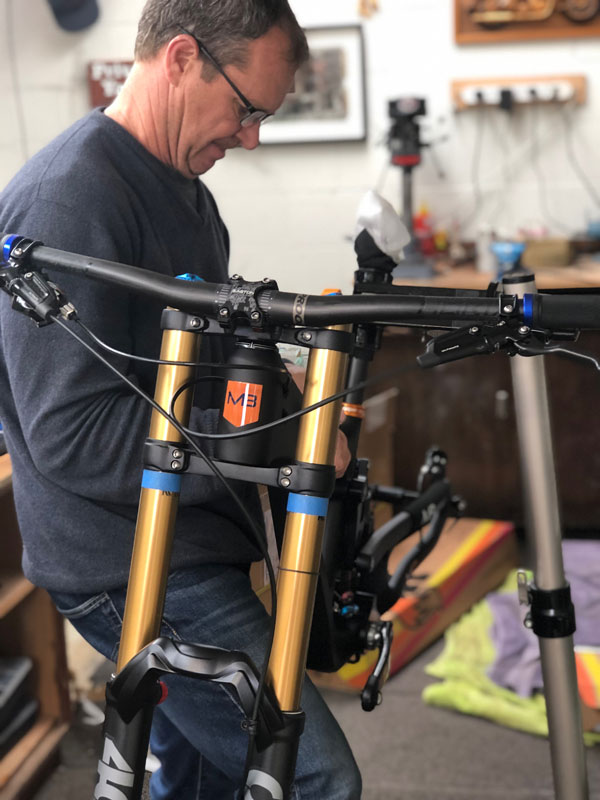 Meet the guy who is so insanely passionate about the building process of these carbon pro-bikes
Steve, what makes your bikes so unique?

We've created bikes that can handle high speed while still keeping kids in control; this makes gravity riding so much more exciting and safer.
Our bikes are the perfect recipe for exponential skill progression.
How would you sum up your brand in one sentence?
A youth bike brand delivering 21st Century riding expertise and advanced gravity-fed skill progression.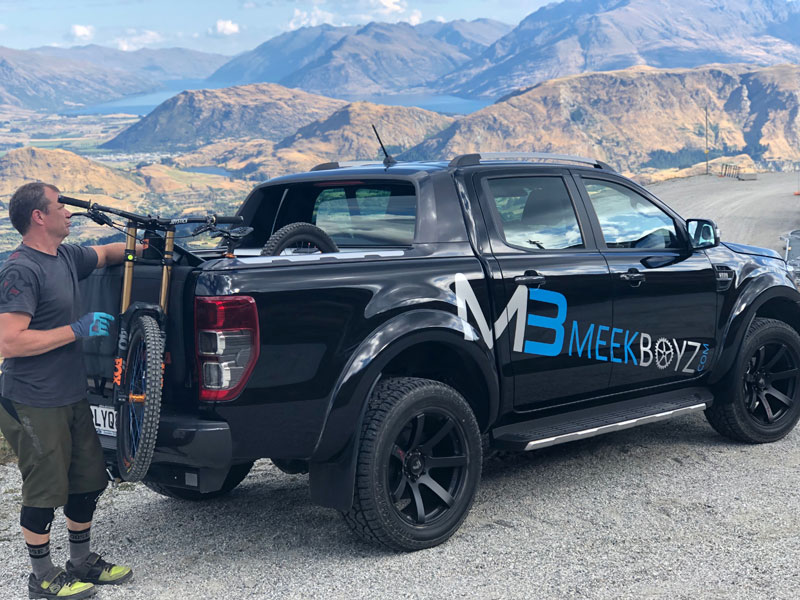 What is your riding & racing history?
In New Zealand, I raced BMX as a kid in the early eighties which later evolved into MX enduro racing in my teens. The natural evolution to Downhill riding followed and this has been my staple sport for the past twenty years.
What is your technical background in the bike industry?
Having a composites background and in response to frustration over an absence of high-performance DH bikes for kids,  I built my first lightweight custom 20" downhill bike in 2009 so Toby could access the downhill trails. As both boys grew, I developed a customized 24" aluminum DH bike in 2012. This naturally evolved to full carbon bikes in 2016.
What motivated you to build the world's first high-performance bike brand for kids?
Disappointed and frustrated by the B-grade bikes currently being produced by the big, mainstream commercial bike companies, I wanted nothing less than a lightweight downhill bike that supports kids to develop downhill skills rapidly. Our carbon bikes are built to primarily address the serious high-performance gap that has existed in kids' mountain biking. Having the expertise to understand what provides the ultimate performance and rider comfort for young kids, these carbon bikes are equal to none and out-spec most adult DH bikes.
How are people responding to the new generation of bikes for kids?
Appreciation is high in the riding community. The old mindset that kids don't need quality bikes is quickly being replaced by a wave of like-minded parents who recognize and appreciate that skill acceleration requires top quality, lightweight bikes that don't take shortcuts with cheap components and materials.  Kids primarily need and deserve better quality bikes than adults in order to have a safer, high-performance ride. And now with these great bikes, they can easily outperform their parents!
Why is the correct bike size so important?
Over the years we see parents making the well-intentioned mistake of buying a bike that their child will grow into, however, this greatly hinders a child's riding skill development, especially in bike handling and learning to jump skillfully. It's like buying a pair of football boots a few years too large. By then children have missed 2-3 years of important skill development opportunities. Bikes need to fit kids correctly.
Do I really need to invest in a high-range mountain-bike for my child?
Concerns over the cost of a high-performance bike, become irrelevant once you can see what a child can achieve on a proper, full downhill bike. For families passionate about mountain biking, the bike cost is so similar to other high-performance kids' sports. Some families also spend similar amounts traveling to Whistler or Morzine Bike Parks for holidays and gravity bike camps but after two-three weeks… it's all over. However, you buy a high-performance MeekBoyz bike your child gets 4-5 years' worth of riding enjoyment and advanced skill development and later you can resell the bike for 70-75% second-hand.
The significant advantage to your child, and your pocket, is obvious. A like-minded set of parents appreciate these considerations and would rather invest in the future of their child's riding development rather than settling for purchasing commercial B-grade mountain bikes with their well-known limitations. If the goals are advanced skill development and rapid riding progression then a high-performing bike is a no-brainer for families who ride downhill regularly.
MeekBoyz Beast Downhill MTB – 24″
In the world of high-performance sport, there is no substitute for top-quality components. These are bikes built for riding families, who value and desire a high-performance ride, other than a B-grade mass-market bike, that lacks the higher performance capabilities required for full downhill. All Beast bikes sport a progressive linkage designed to run a standard adult rear shock at an average of 100 – 150 psi. Due to the extensive leverage, the bike is able to perform like an adult bike.
For children to achieve a seamless riding progression and experience an accelerated riding performance, the best quality riding components matter greatly. The secret to a high-performance downhill bike is in the sum of its parts. Our Beast range contains select high-performance riding components and modern light-weight materials.
Our signature bikes are hand-built,  lightweight, and capable of delivering high-performance riding experiences for all kids. They are designed to provide the authentic downhill riding experience to children,  removing the current limitations and barriers of mass-market kids' mountain bikes. Our carbon kid's bikes are capable of conquering advanced downhill trails and track features.
Specs
Frame:
24" T700 carbon
Forks: Fox 36 Float Factory Kashima 180mm; axle 15mm
Rear Shock: Fox X2 Factory Series 8.5 x 2.5
Rear Shock Bushings: RWC Roller Bearings 22.20mm
Wheelset:
Rims: Meekboyz UD carbon
Front Hub: Hope Pro-4; axle 15 x 100
Rear Hub: Hope Pro-4; axle 12 x 142
Spokes: 32x titanium
Tyres: Maxxis 24 x 2.5
Groupset:
Sprocket: Hope 32T
Shifter: Sram X01DH, 7sp
Derailleur: Sram XO1 DH, 7sp
Cassette: Sram X01 XG795, 7sp
Chain: KMC X11SL, 11sp
Cranks: Hope 150mm
BB: Hope MTB stainless steel 83mm
Components:
Brakes: Sram guide ultimates
Brake discs: Sram
Handlebars: Carbon
Handle grips: Lock-On
Stem: Hope 35mm
Seat post: Carbon
Saddle: Horizon Race Saddle
---
Mountain Bike Action is a monthly magazine devoted to all things mountain biking (yes, that's 12 times a year because we never take a month off of mountain biking). It has been around since 1986 and we're still having fun.
Call us at (800) 767-0345