Mountain Bike Products of The Week – Episode #4
There are tons of new mountain bike products becoming available each week. In this new Mountain Bike Action Original Series, we take a look at some of our favorite new gear and components to hit the cycling industry. In this weeks episode we cover:
– 
Sena M1 EVO Helmet
 – Communicate, bump tunes, listen to your trainer, and more with technology integrated inside your helmet.
– 
GIRO Trixter Gloves
 – An affordable glove that keeps airflow straight to your fingers on hot days riding in the sun.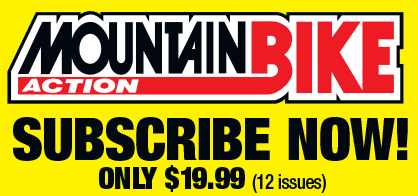 We've got these hot new products coming live every week!
Make sure to give us a follow on our channels below.
---
Mountain Bike Action is a monthly magazine devoted to all things mountain biking (yes, that's 12 times a year because we never take a month off of mountain biking). It has been around since 1986 and we're still having fun.