Mountain Bike Products of The Week – Episode #1
Every week and video with new gear and components to hit the cycling industry
There are tons of new mountain bike products becoming available each week. In this new Mountain Bike Action Original Series, we take a look at some of our favorite new gear and components to hit the cycling industry. In this weeks episode we cover:
– Topeak Tubi 18: perfect for any road or trailside repair
– PRO's Mini Torque Wrench: packs versatility and function into a tidy, stylish package
– GIRO Xnetic Trail Glove: Breathability, modern technology, and seamless comfort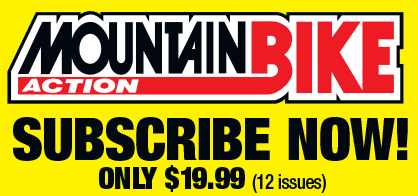 – Hayes Feel'r Gauge: This handy caliper alignment tool makes it easy to set the correct pad gap on any hydraulic brake caliper and more
– ARYSE HyperKnit Compression Sleeves: Lightweight and breathable sleeves that provide support for prophylactic protection and injury recovery.
– POC KORTAL Helmet: Latest helmet launch with some key safety features setting them apart from the competition
We've got these hot new products coming live every week! Make sure to give us a follow on all of our channels.
---
Mountain Bike Action is a monthly magazine devoted to all things mountain biking (yes, that's 12 times a year because we never take a month off of mountain biking). It has been around since 1986 and we're still having fun.
Call us at (800) 767-0345