Mountain Bike Products of The Week – Episode #2
There are tons of new mountain bike products becoming available each week. In this new Mountain Bike Action Original Series, we take a look at some of our favorite new gear and components to hit the cycling industry. In this weeks episode we cover:
– POC's Latest Clothing: apparel ideal for really pushing it in the mountains
– Zealios Race Relief Cold Therapy Gel: It does not take much to feel the effects and soothe muscles on a recovery day
– PRAEP ProPiliot: An awesome new workout tool for life behind bars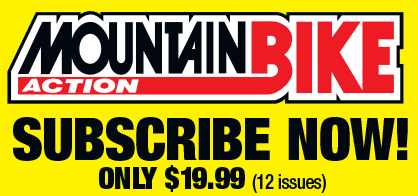 – Ride Concepts Hellion Mountain Bike Shoes: A great value for a new flat pedal shoe platform with extensive testing and protection
– EVOC Trail Pro BackPack: Integrated back protection to keep you and your trailside belongings safe.
– Finishline Cleaners, Lubes, and New Programs: A brand we've trusted to keep our bikes clean and prepared to be put up against mother natures harshest conditions We've got these hot new products coming live every week! Make sure to give us a follow on our channels below.
---
Mountain Bike Action is a monthly magazine devoted to all things mountain biking (yes, that's 12 times a year because we never take a month off of mountain biking). It has been around since 1986 and we're still having fun.