Mountain Bike Products of The Week – Episode #7
There are tons of new mountain bike products becoming available each week. In this Mountain Bike Action Original Series, we take a look at some of our favorite new gear and components to hit the cycling industry. In this weeks episode we cover:
– DYNA Plug: This is our go-to for a perfect trailside tubeless repair. Checkout Our Review At This Link
– SMITH Mainline Full Face Helmet: Packed with safety features and also included in a recent Lightweight FullFace Shootout.
– Trucker Co Sealant: One of the top tire milk products for any tubeless tire setup.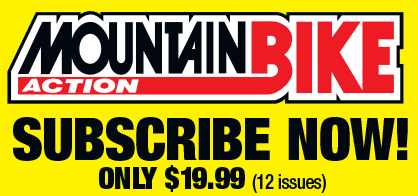 – Zealios Sunscreen: Long-lasting and easy to apply when it gets hot and sunny. Keep this skincare should be close by and take advantage of their products with this discount code: 15% off code MBA15 on their site – HIT THE LINK
– IceMule Pro: Looking to carry out some beverages to your next ride/picnic? IceMule has the answer with this cooler backpack.
---
Mountain Bike Action is a monthly magazine devoted to all things mountain biking (yes, that's 12 times a year because we never take a month off of mountain biking). It has been around since 1986 and we're still having fun.