New First Ride Video: Norco Shore
THE ALL-NEW NORCO SHORE
FIRST RIDE WITH MOUNTAIN BIKE ACTION
After a long hiatus, the Shore has returned to Norco's lineup to once again inspire freeriders across the globe. This 38-pound downhill bruiser is made to crawl up the trails and annihilate them on the way back down. With Fox Factory suspension, a wide-range SRAM GX drivetrain, and other components designed to fall straight out of the sky, the Shore is truly as tough as nails.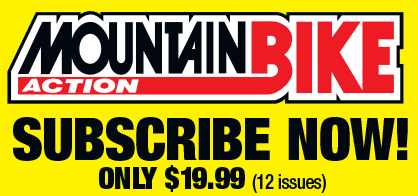 FOR MORE INFO CHECK OUT NORCO's SITE
MAKE SURE TO FOLLOW US FOR MORE
Mountain Bike Action is a monthly magazine devoted to all things mountain biking (yes, that's 12 times a year because we never take a month off of mountain biking). It has been around since 1986 and we're still having fun.
Call us at (800) 767-0345