NEW KIT DAY: FASTHOUSE MTB APPAREL REVIEW
The brand that "races sometimes" is remaining understated and classy
The Fasthouse brand is kind of like the cool kid who never joined the crowd, appealing to the free-ride "just having fun" segment of our sport and living up to its slogan: "The purveyor of good times." While not abandoning that theme, Fasthouse's second-generation Crossline shorts and Alloy Block jerseys demonstrate real progress in terms of style and quality.
Tech features:
The Crossline series comes in grey, maroon, camo and black. The shorts are constructed with COOLMAX, which is a fabric designed to pull moisture away from the skin to the outer layer of material, keeping the shorts from sticking to your body and keeping you feeling dry longer. Two Fasthouse signature "smiley" snap buttons and a locking YKK zipper keep the shorts on, and there is plenty of waist adjustment with quality Velcro elastic straps. The pockets are angled slightly with zippers that pull downward to open and are big enough for one full-size smart phone. There is a loop in the rear inside waistband if you need to hang the shorts out to dry.
Like the shorts, the long-sleeve jersey's material helps pull moisture away from the body with a 94-percent polyester and 6-percent spandex construction. It comes with a pocket in the lower rear with a zipper to keep your keys or whatever you have secure. The jersey is designed with an athletic fit, which means a fitted cut for the average cyclist's body that's neither too loose nor skin tight.
Field test results:
As soon as we slipped into this gear, we felt fresh and ready to race. Although we didn't actually race in the gear and style is highly subjective, the colors and design made us feel a little cooler than ordinary casual gear. The shorts fit comfortably and are not too long, which allowed us to pedal hard up or downhill. The jersey is also comfortable, although someone with a bulkier upper body might find it a little tight in the arms. Most of us skinny test riders had no fit issues. The shorts are roomy yet not too loose, and they still allow enough room for knee pads comfortably.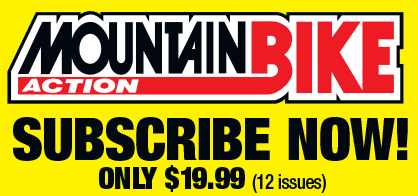 We did take a spill and went rolling down the hill at one point, which isn't something we like to practice just for the sake of a gear test! Fortunately, the gear survived with no rips or tears. Fasthouse has taken another step in the right direction, with high-quality materials and stitching and a great fit.
HITS:
• The jersey has an understated yet still racy style with a cut that is not too loose.
• The shorts run angled zip-up pockets and have a race-ready fit.
MISSES:
• The jersey could be tight in the arms for thicker folks
• Some miss a pocket on the outer lower leg
STAR RATING: ★★★★
Price: Jersey, $65; shorts, $100
Sizes: Shorts, 28–42; jersey, S-3XL
Contact: www.fasthouse.com